Splash - Content Managment tutorial.
Setting up Content Pages and Posts
All pages can be created as simple content pages or built by means of Visual Composer page builder. You will need to first set up the page and then add and set up content blocks. Just add a row and add the modules to row from the Visual Composer dashboard.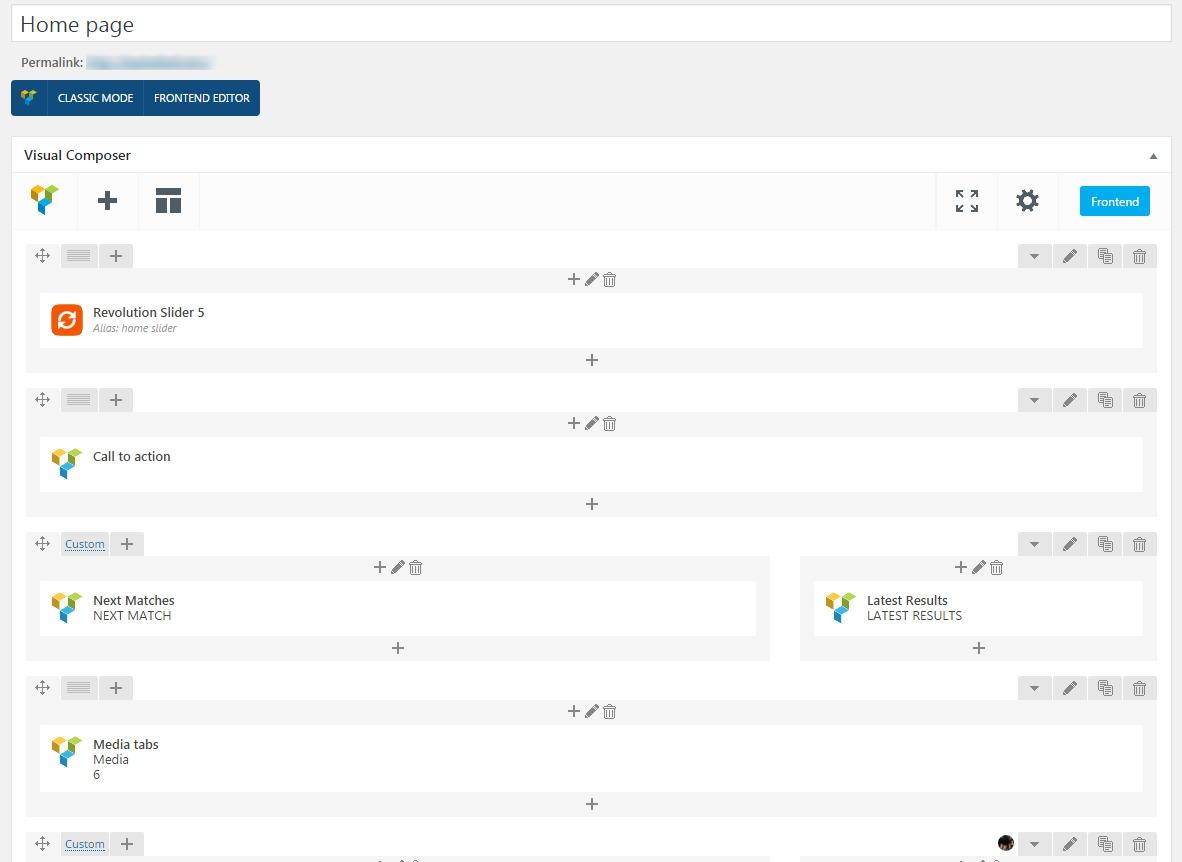 Now you can choose how to compose your template. Add Content modules, Testimonials, etc. You have everything to realize your imagination.
We have also included extension packages for Visual Composer. You can use them free.
Just pick the module you like and add it to the row. Then you can edit it.
You can also edit the row background, add video or parallax images to the background. Just click on Row edit icon and you will see the options & features, which are available for this row.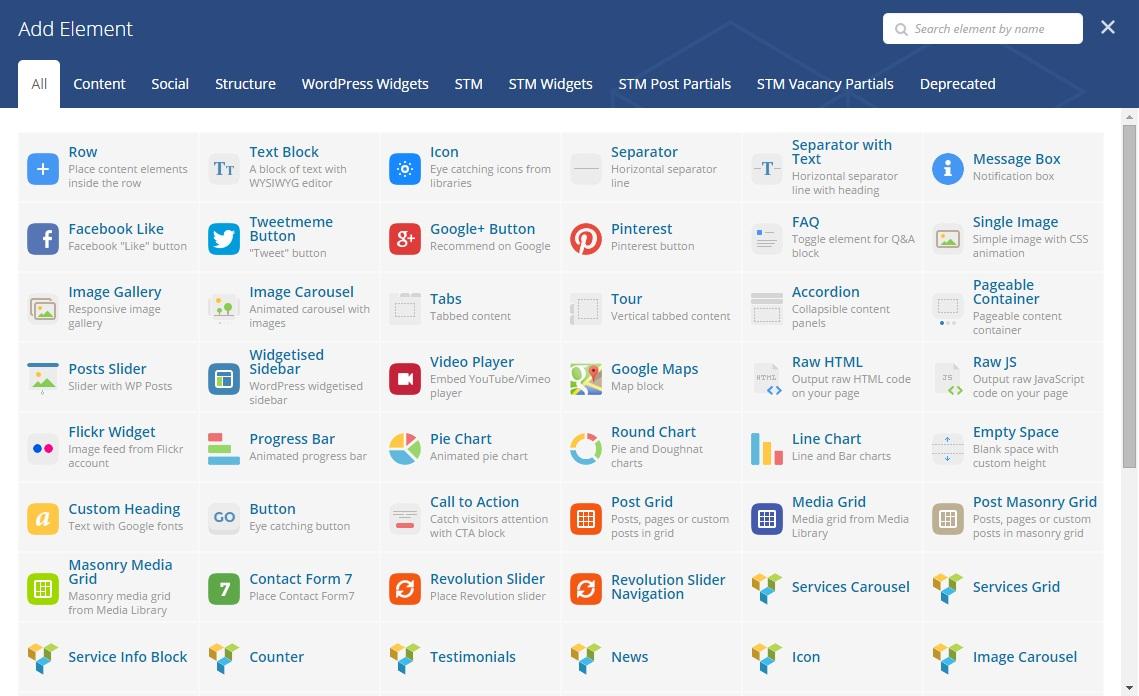 Custom added shortcodes in our theme are on a separate tab:

Besides this, each page contains these options which include header color or background image, title fonts and colors, breadcrumbs and button settings: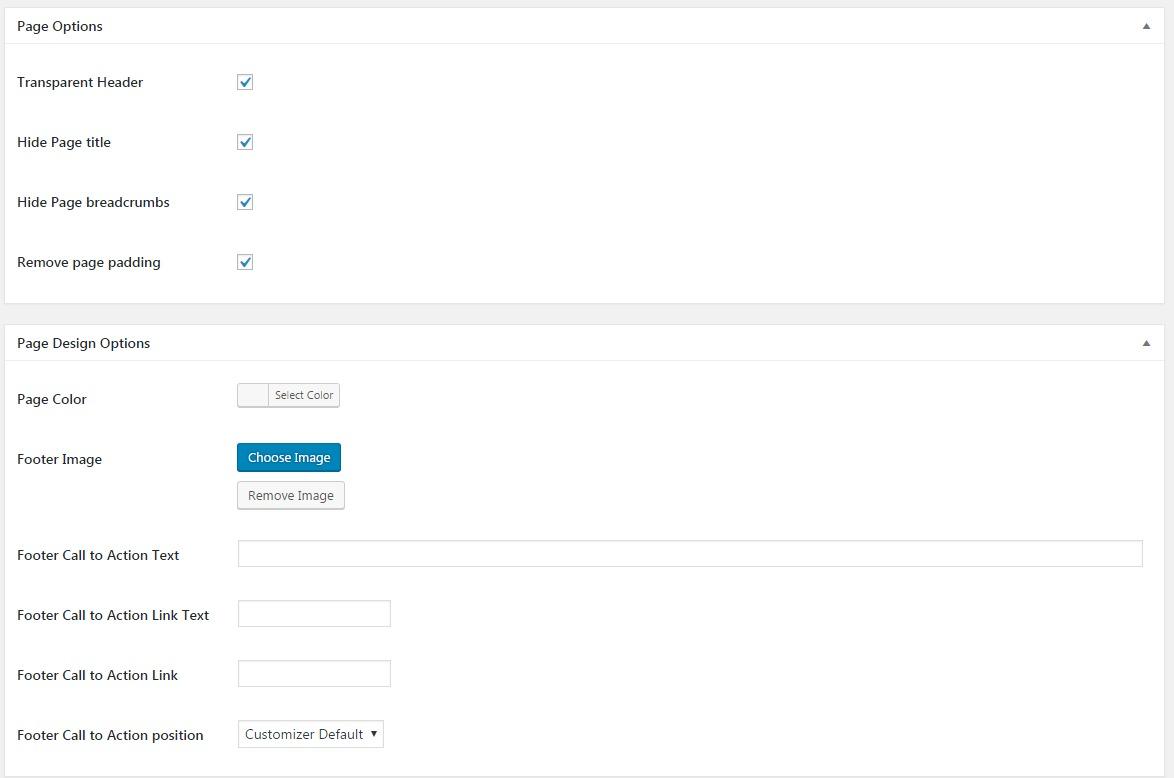 SportsPress Features
There is a SportsPress plugin for Events, Matches, Team and Players - https://www.themeboy.com/sportspress/: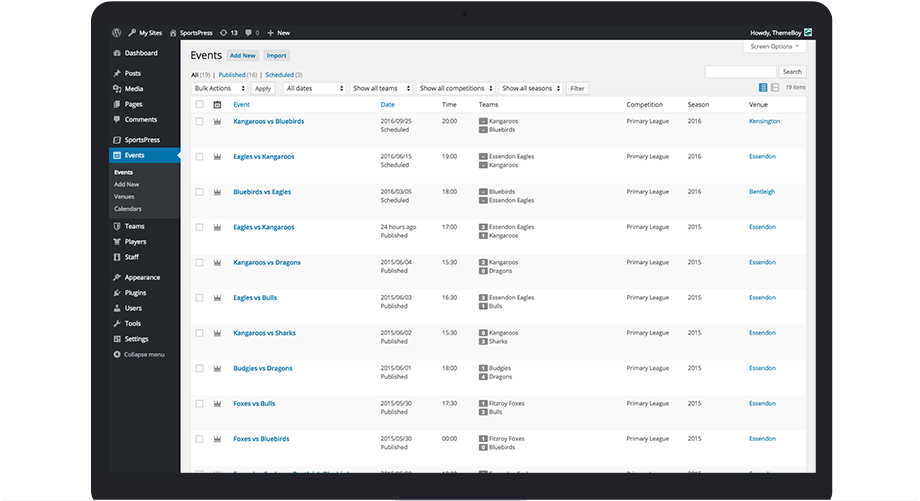 Here you can find a tutorial related on SportsPress plugin - http://support.themeboy.com/category/327-getting-started
Blog page
The Blog page is a usual blog, formed from the posts which belong to categories created by you, which have tags and featured images that show in the post listings on the blog page. You can set a page as a Blog posts archive page via Appearance -> Customize -> Site Settings -> Static Front Page:
The blog page can have the sidebar on the left, right or no sidebar, and the contents of the sidebar, as described above, are set under the Appearance -> Widgets. Other settings of this archive page you can setup via Appearance -> Customize -> Blog: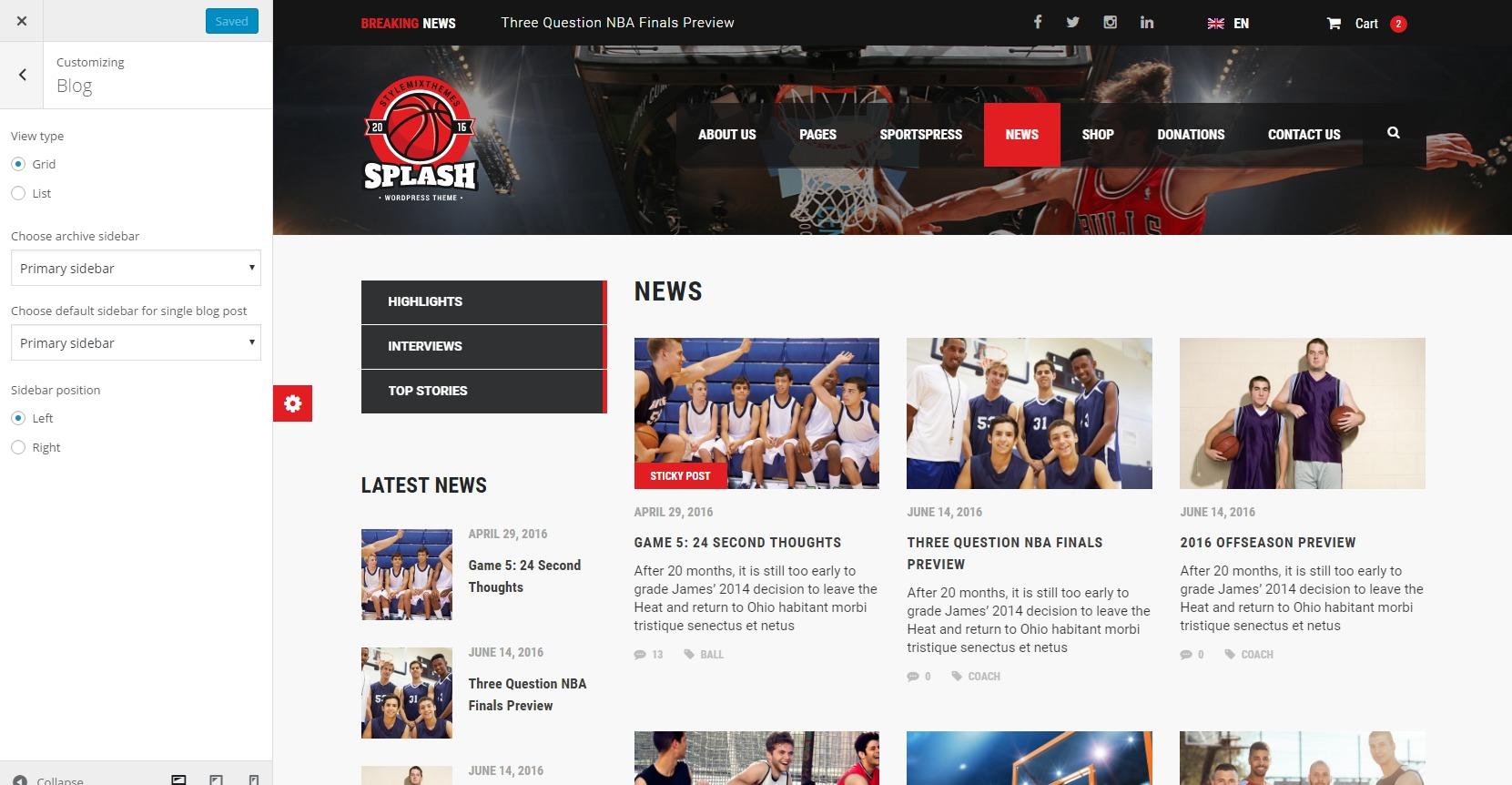 Blogs can be posted by someone who has the access to the backend of the site with admin or author role. Anyway that person will be able to log into the WordPress panel and have a user profile.
Default blog layout is grid layout and once you set up an empty page in the theme setting where it is said blog, it will show posts in grid layout.
Testimonials
In order that you could create testimonials in one place and then use all over the site, just inserting a VC element, we have created custom posts.


Each testimonial is a simple post: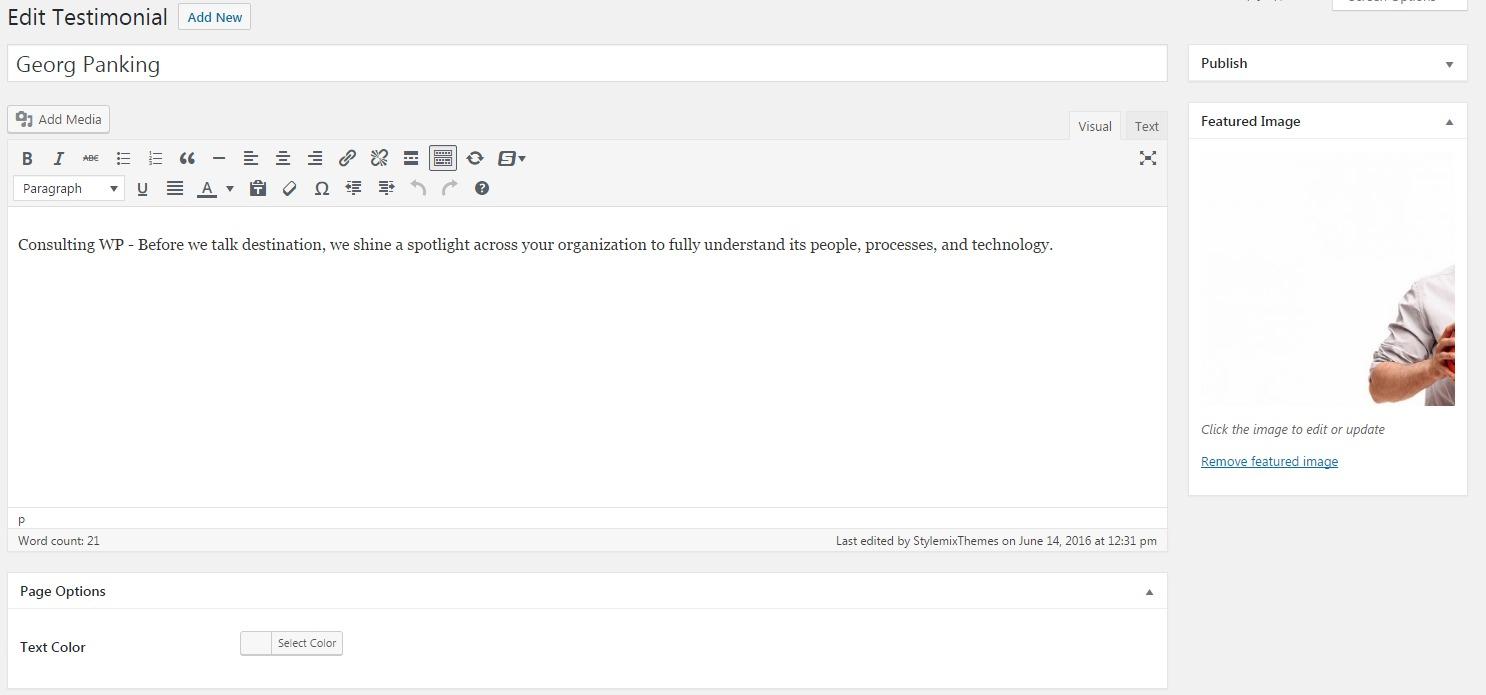 Media Gallery
You can add Media elements like a single post each of them under Media Gallery.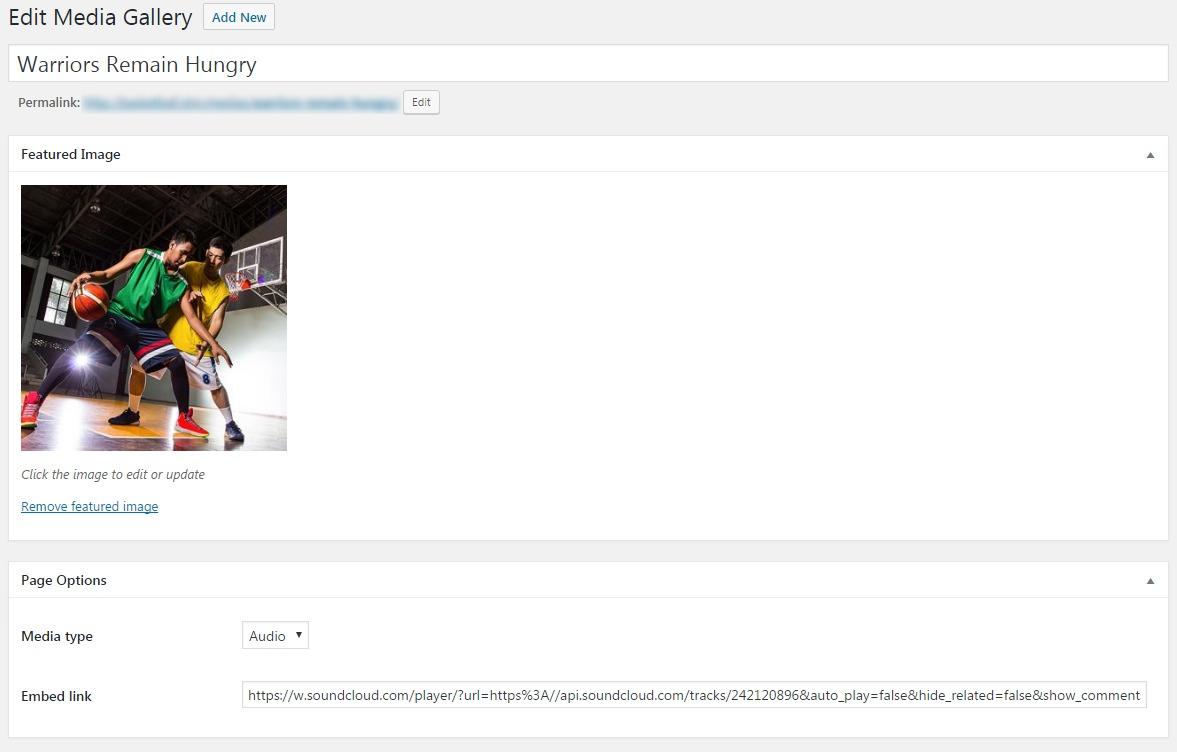 Besides Title and Images you can set Gallery Format, Category(es), Description, Link or Embed code for each gallery post. Also it's possible to set a post as a Featured. For displaying your Media Gallery you can use one of the extra VC Modules in any page.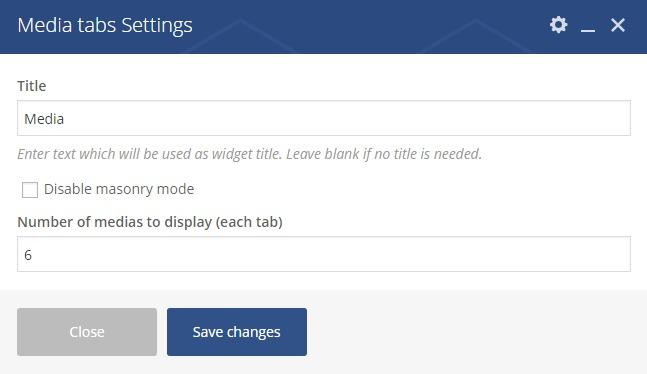 Donations
You need to identifying Your IPN Listener to PayPal https://developer.paypal.com/docs/classic/ipn/integration-guide/IPNSetup/#id089EG030E5Z:

URL should be: http://[your_domain]/?stm_check_donation_ipn=1
You can set up Donation archive page settings and PayPal API credentials under Customize section.

Donations are created as another custom post type called Testimonials. It has Categories that can be ordered as needed and All Donors list. Here you create just single donation.

So basically, you create an individual post describing for each work in your Cases archive. After that you go to the Donations -> Add new.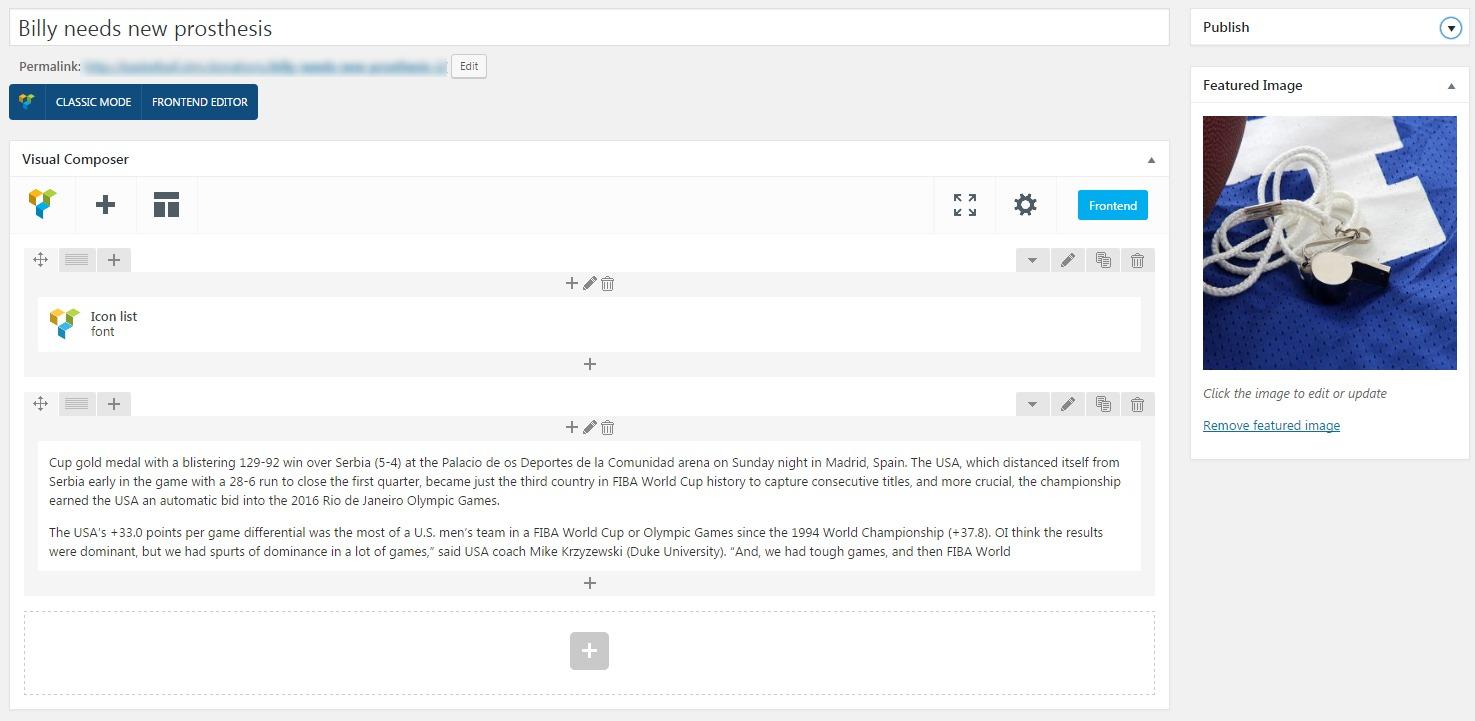 You can add an Image, Title and Category(es) for each Work post. Besides this you need to add Donation information under Information tab:

WooCommerce shop
WooCommerce is the most popular e-commerce plugin for WordPress. Now you can have a shop with all e-commerce features on WordPress.
Before you start adding products, please go through the WooCommerce plugin settings and specify everything you need for your shop: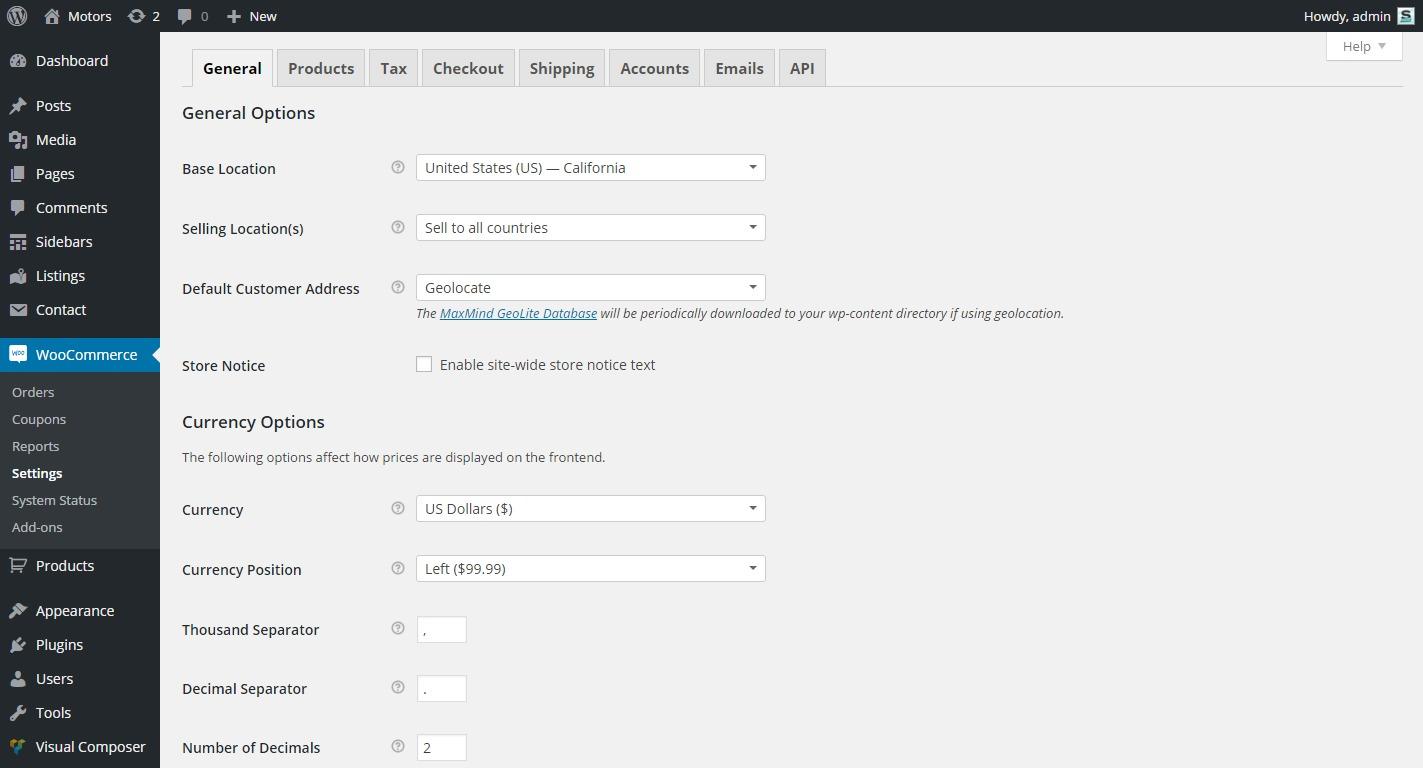 Adding the products: You can easily add new products via Products > Add Product.
Here you can find WooCommerce Documentation - https://docs.woothemes.com/documentation/plugins/woocommerce/getting-started/.