This manual shows how to create a single listing post by using WPBakery Page Builder and Classic editors
There are two ways for displaying a single listing content (images, price, details etc.) in the theme. The first method is using a default listing template. After filling all the needed fields of the Listing Manager: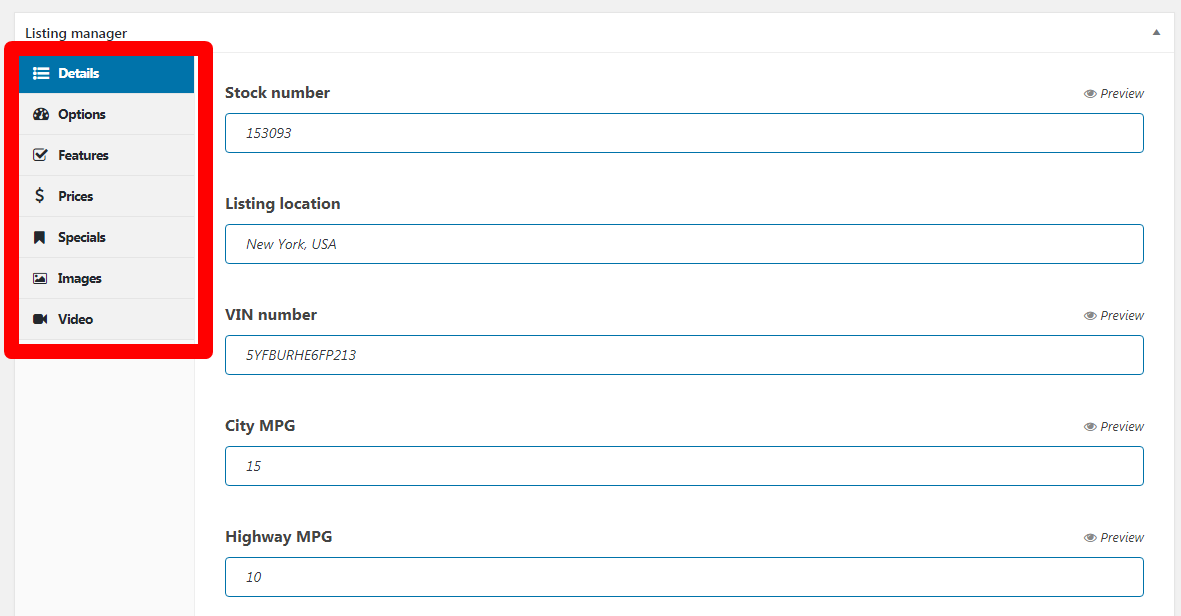 You should enable a Classic Editor in a single listing back-end and publish your post.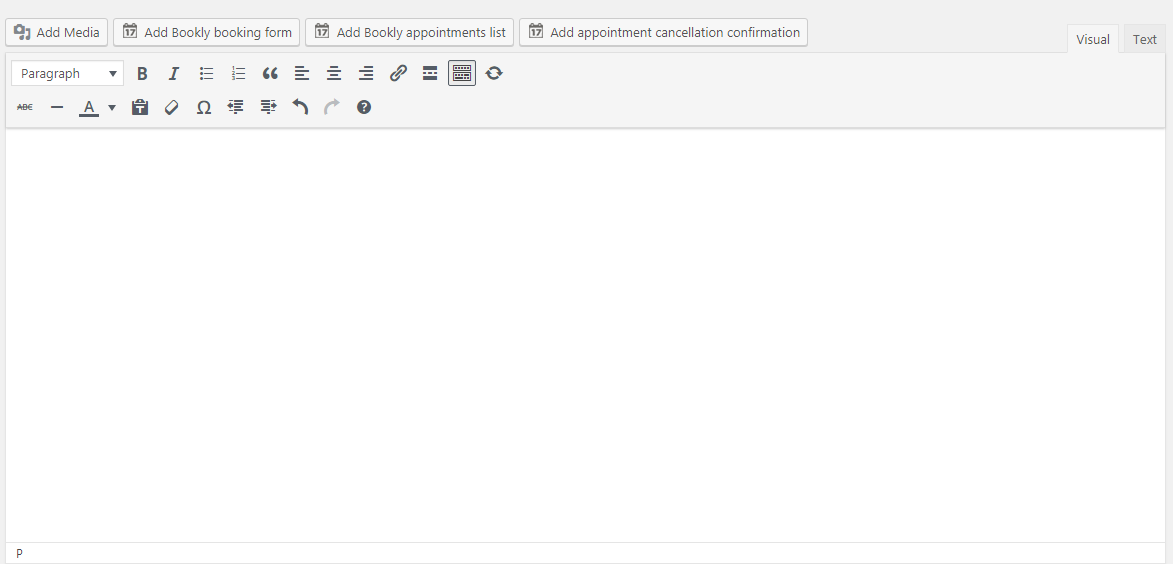 So the theme will use a predefined listing content. This is a front-end view of the default listing template: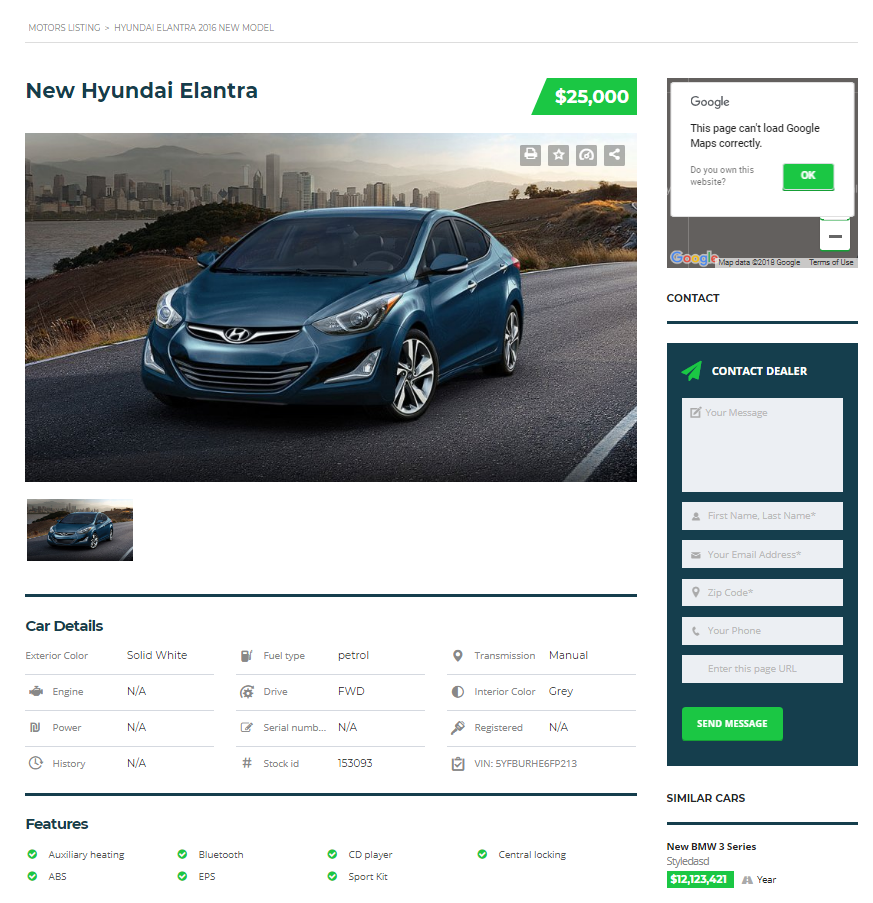 The second way includes the process of creating a single listing content by using WPBakery Page Builder elements. You need to complete all actions in a Backend Editor.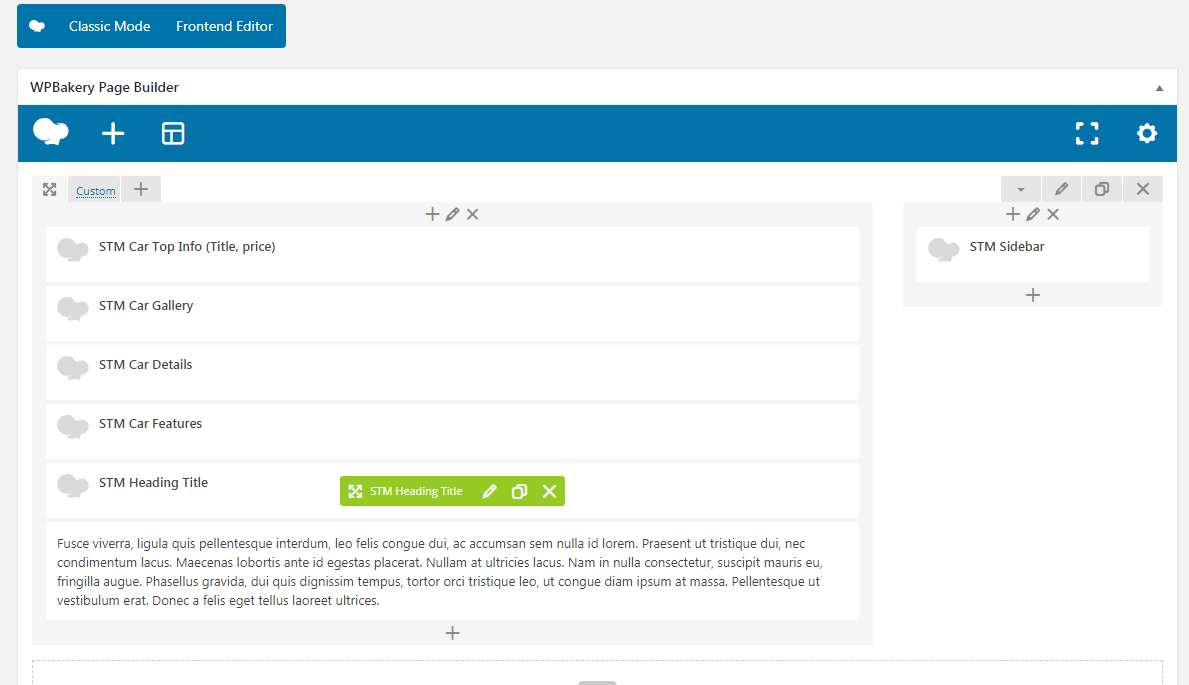 It needs to divide the row into two columns for the main content and sidebar respectively.

Then, you can add STM Single Car elements to the first column and STM Sidebar element to the second one.

Please note, names of the STM Single Car elements are different according to the theme layouts. You can review how to set up sidebars in this manual.
Here is a video tutorial of the above actions: