Savior - Theme Customization Tutorial.
Theme Customization
WordPress Customize allows you to setup the general styling of the website visually. In WordPress menu go to Appearance > Customize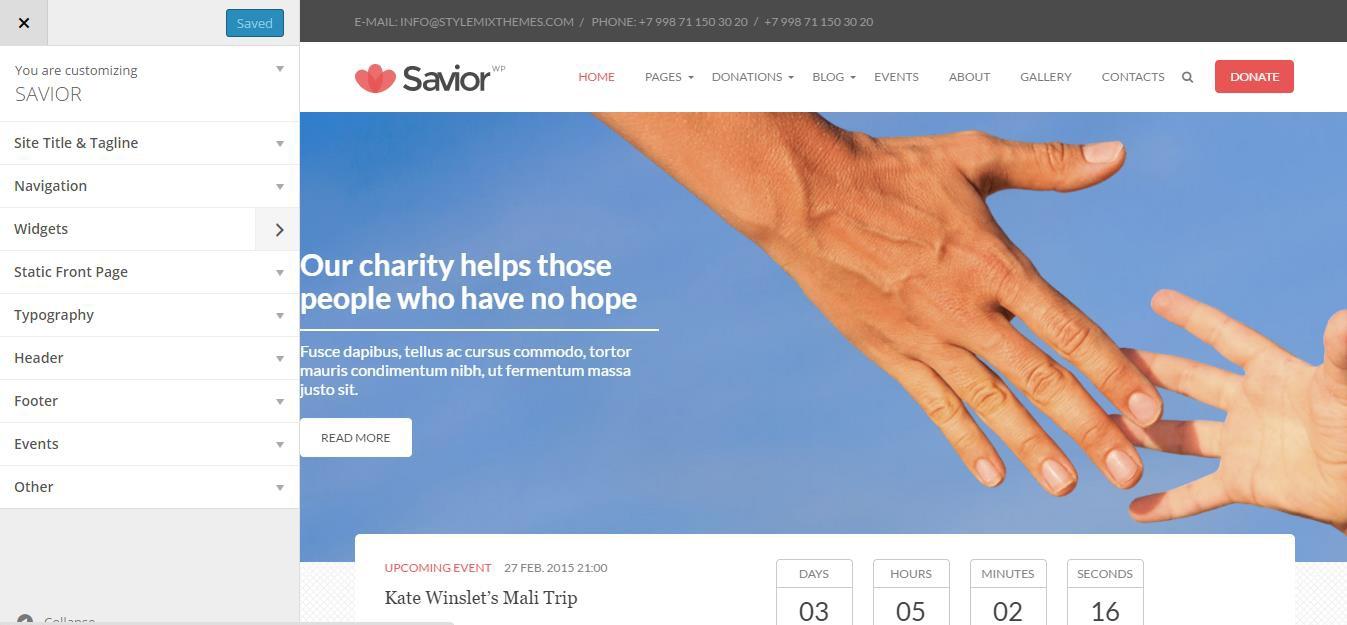 Here you can::
add your Branding items (logo, slogan), hide or show search and donation buttons
choose the navigation display from precreated options
choose and set up widgets for footer
choose an set up Static Front Page
choose appropriate Fonts (630 Google Fonts) for Headings, Content area, etc.
enter URLs for social media pages
edit email templates sent to users and admin regarding events
edit the favicon, add some monitoring codes to the site.
How to set up the sidebar
a) Please enter the Appearance > Widgets
b) Click on Add new sidebar and Save Changes.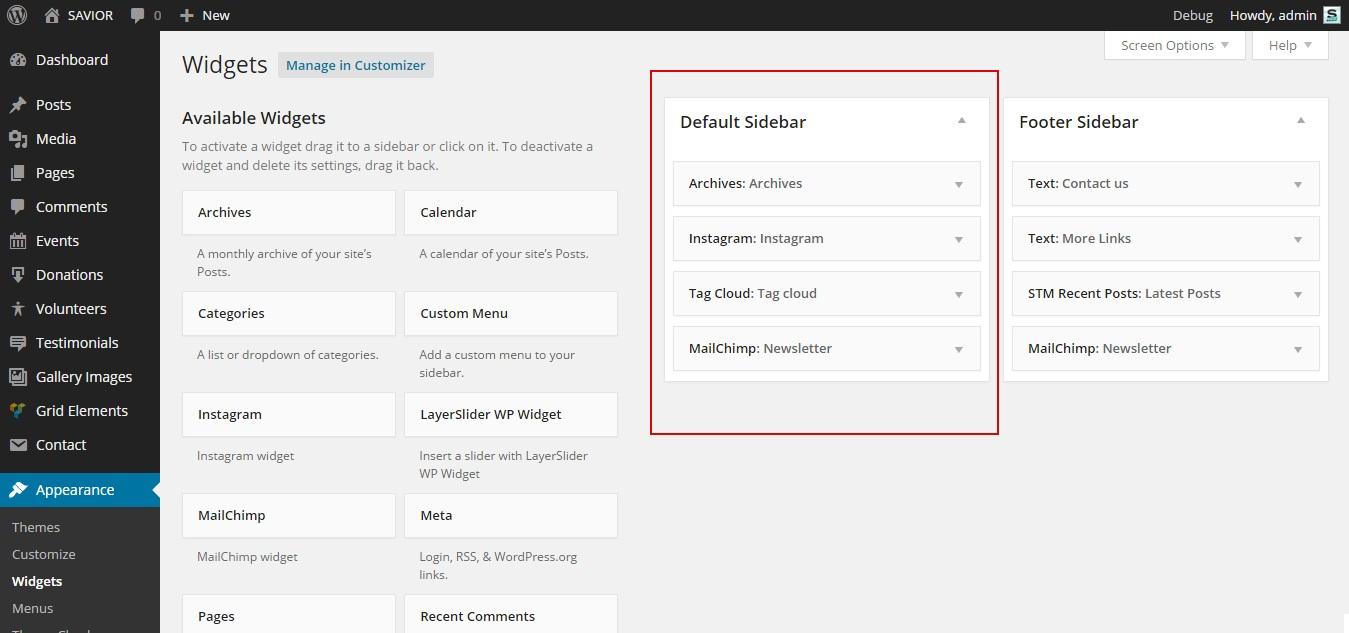 c) Move to the Appearance > Customize and choose the sidebar under Widgets.
Adding Images to Layer slider
You will need to upload various images to the Layer slider. You can add items from Layer Slider plugin in the WordPress backend. When you go there first you need to create the new Slider, and add new slides.