Listing Categories lost or renamed? Please follow this Patch.
If your Listing Categories are not corrupted, DON'T RUN THIS PATCH!
It will DELETE ALL your Listing Categories!!!
Only if you faced the error in your Listing Categories like:

Please update your Motors Theme up to 4.6.2 version! And update Motors - Classified Listings plugin up to version 6.5.8.1!
Then, please got to Dashboard > Motors > Listing Categories Patch: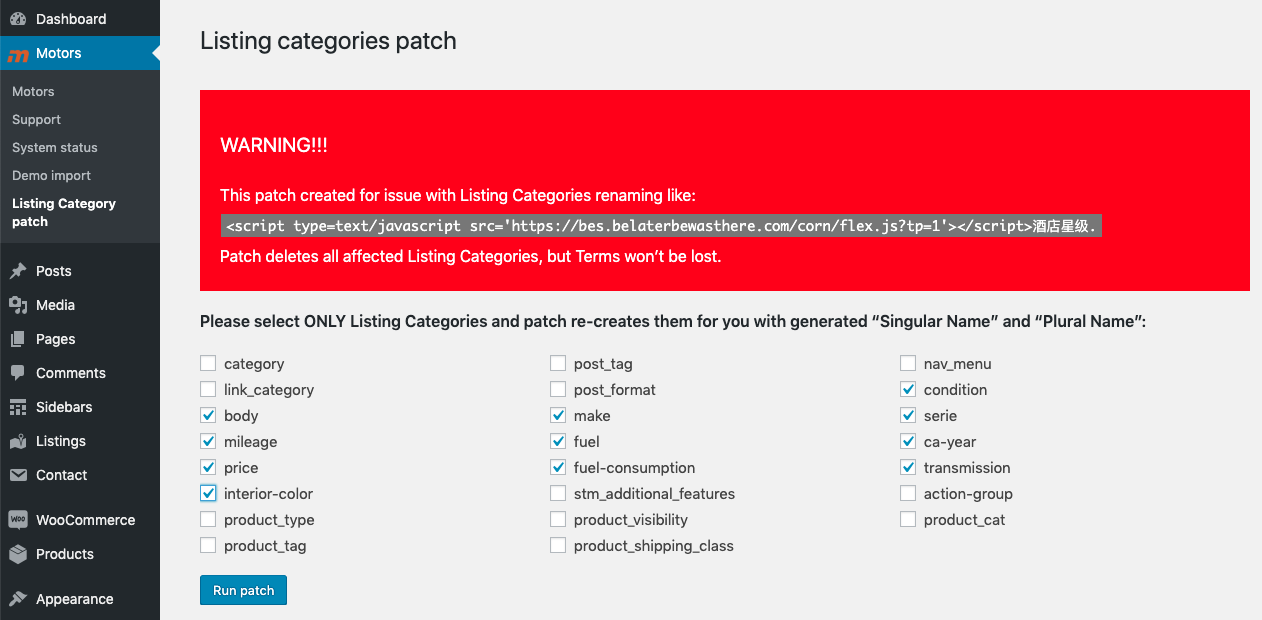 Here please select all your Listing Categories and RUN the Patch! Patch re-creates Listing Categories (like Make, Model, etc) with generated Titles, but it DOES NOT DELETE Listing Terms (like BMW, Acura, Serie 3, etc).
Next, you need to set up Listing Category Options manually: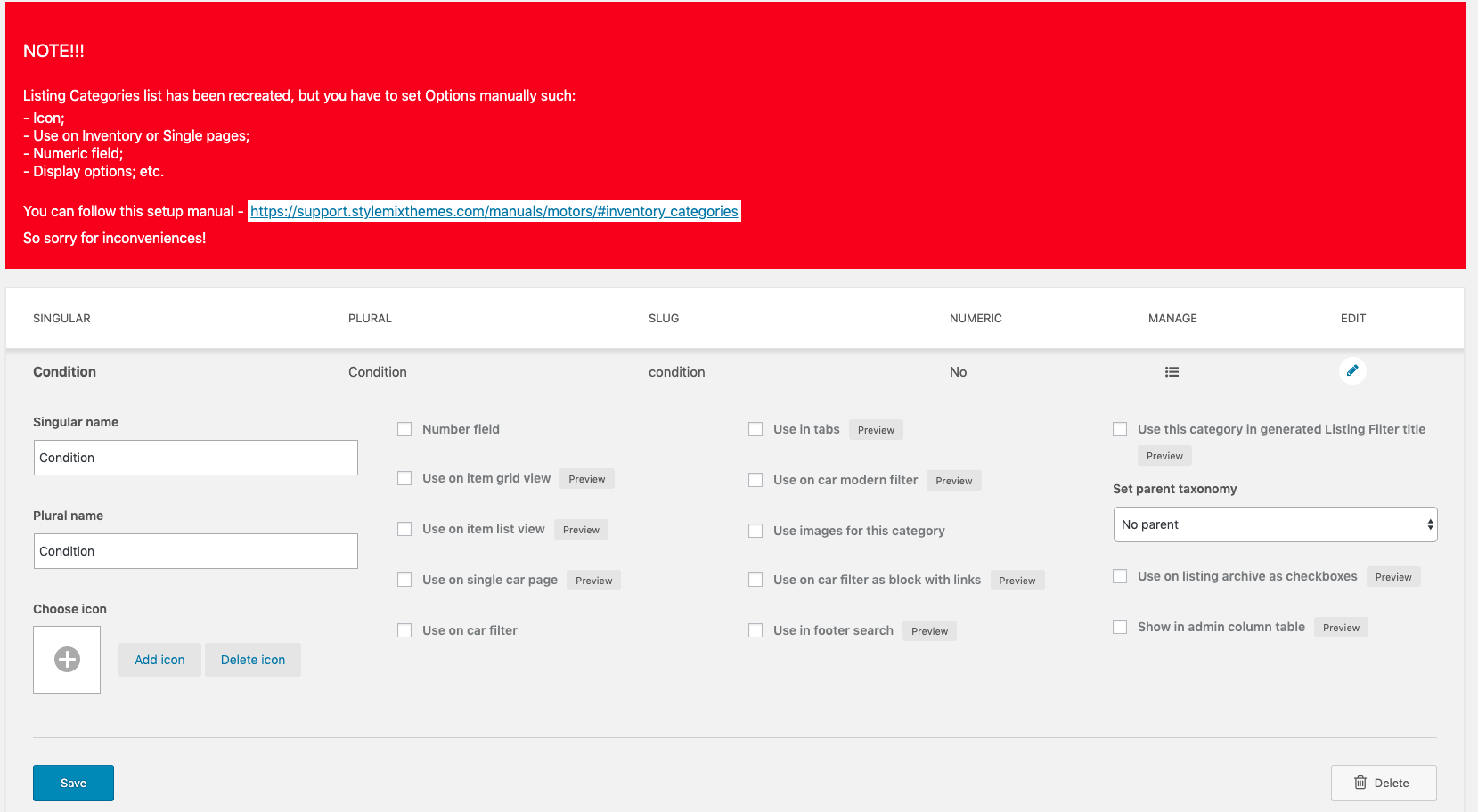 Please follow this video tutorial for setting up Listing Category Options:
Sorry for all inconveniences!