Motors - setup Car Rental layout features, main settings.
Rental products
Rental products were built based on WooCommerce plugin - https://woocommerce.com/. And there are 2 types of these products:
Car Option
Standard WooCommerce Products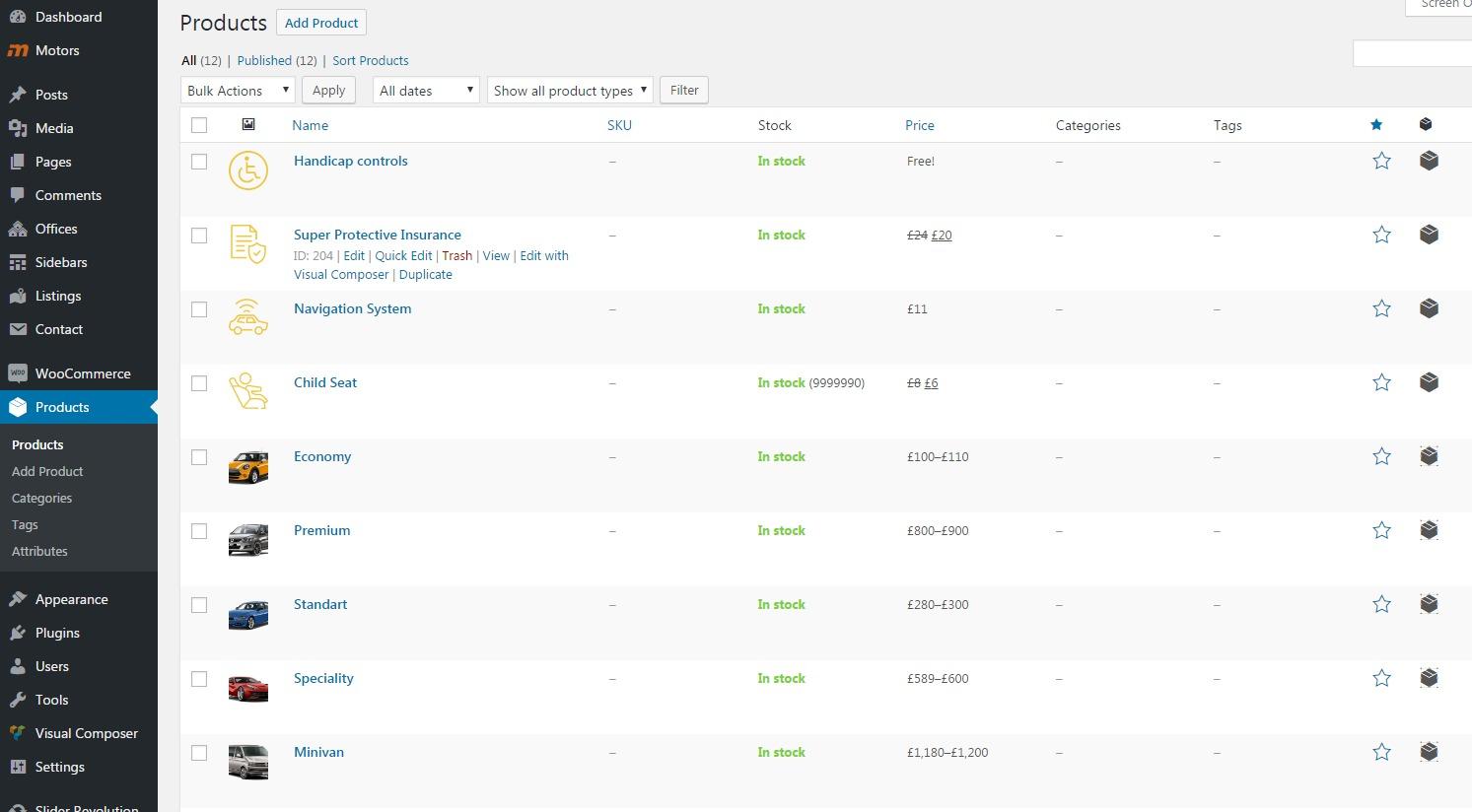 Car option products are not simple products for sale. They are just options which can be included to any car. You can create Car options under Dashboard -> Products -> Add new: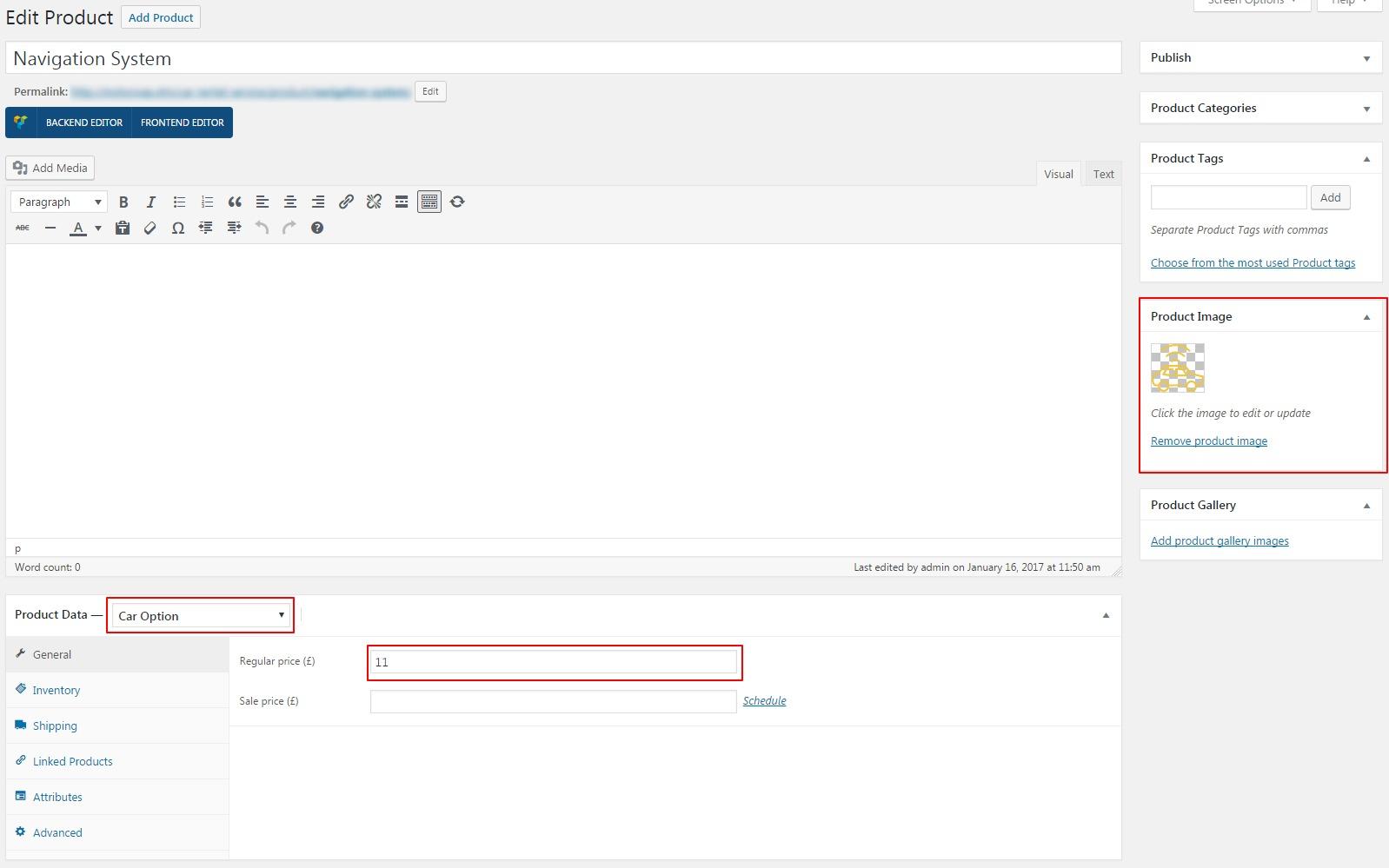 You need to change a Product type to Car option in order to separate this product from standard products. Besides this it's possible to set Price and Image doe this option.
Standard Products can be created with the same way as Car options. But these products are for sale and need to be set up but more fields.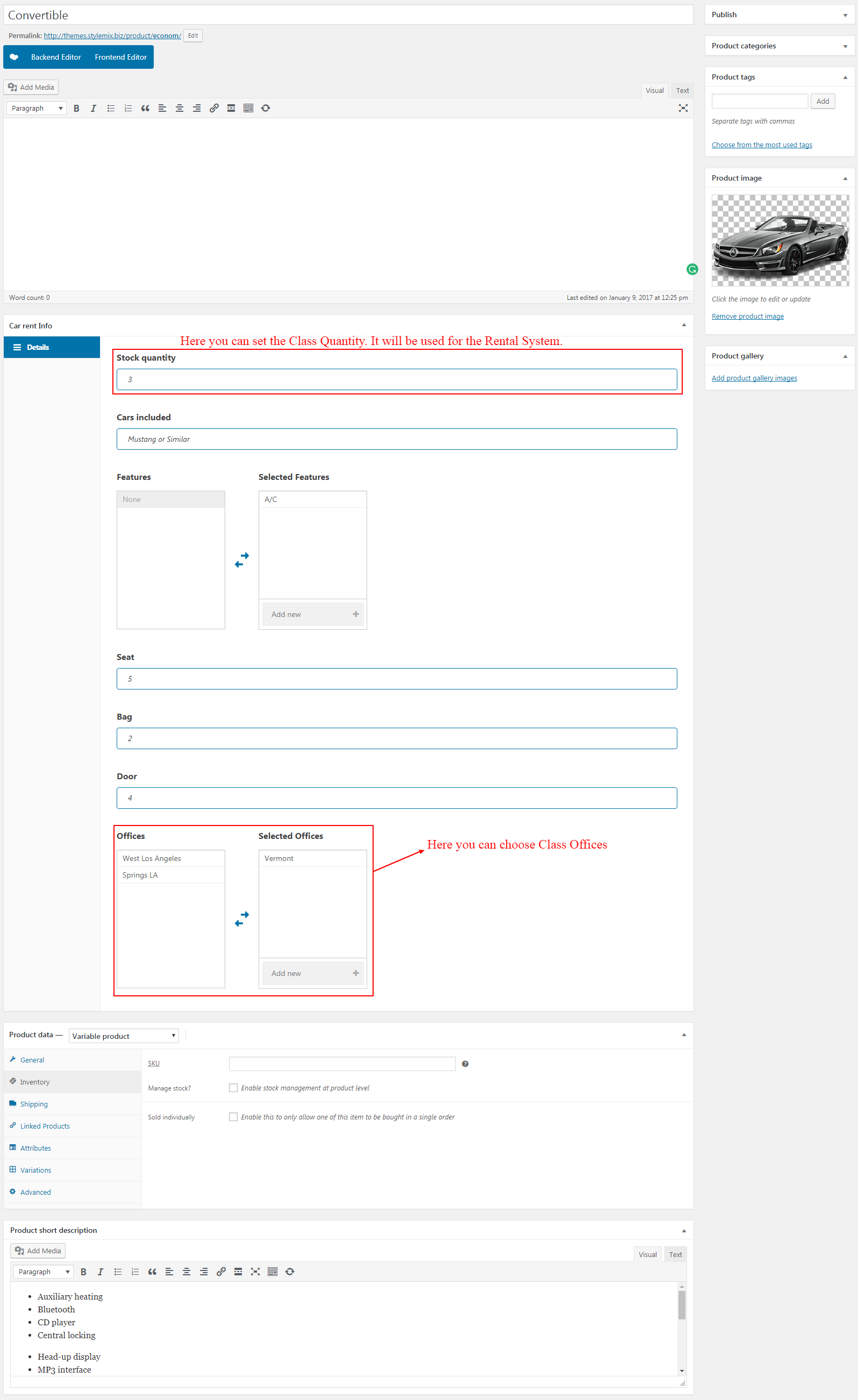 Main car details can be created under Dashboard -> Listings -> Listings Categories with same way as standard Listing Categories in other layouts of the theme.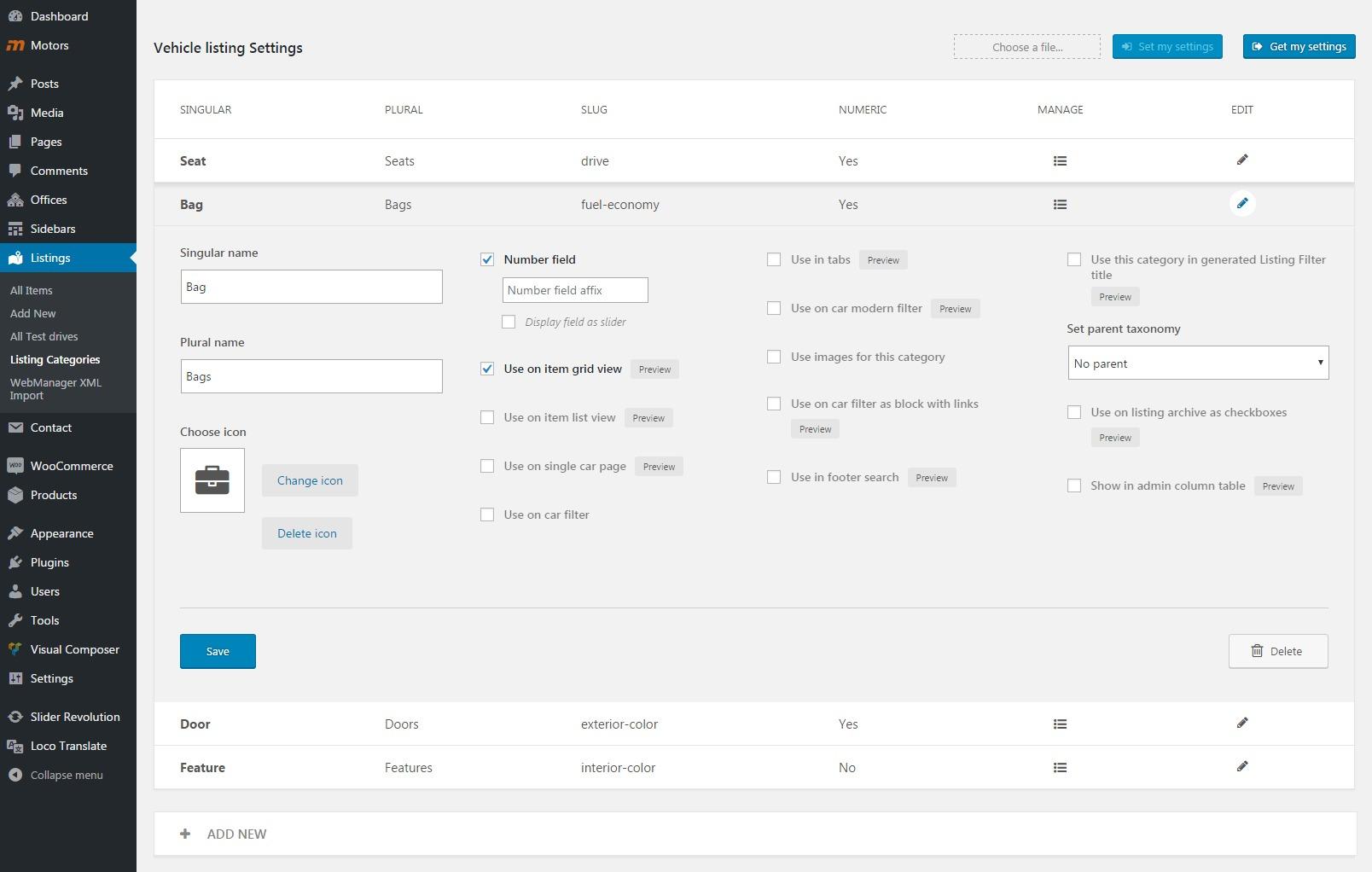 You can set simple or variable products under Product Data -> Product type option. If you choose Variable Product, you can create product attributes like Payment Methods:
After this, it's possible to set Variable Products data. Here you can find more information about Variable products - https://docs.woocommerce.com/document/variable-product/. Only one difference is Variation description, which allows changing the order button text on Reservation page. Besides this, you can choose different payment methods for each variation. We just renamed some of core payment options of WooCommerce plugin in our demo site - https://docs.woocommerce.com/documentation/plugins/woocommerce/getting-started/sell-products/core-payment-options/.
Offices
Offices are one of the required detail of the Rental cars. Users need to choose an office during reservation. Offices can be added through Dashboard -> Offices.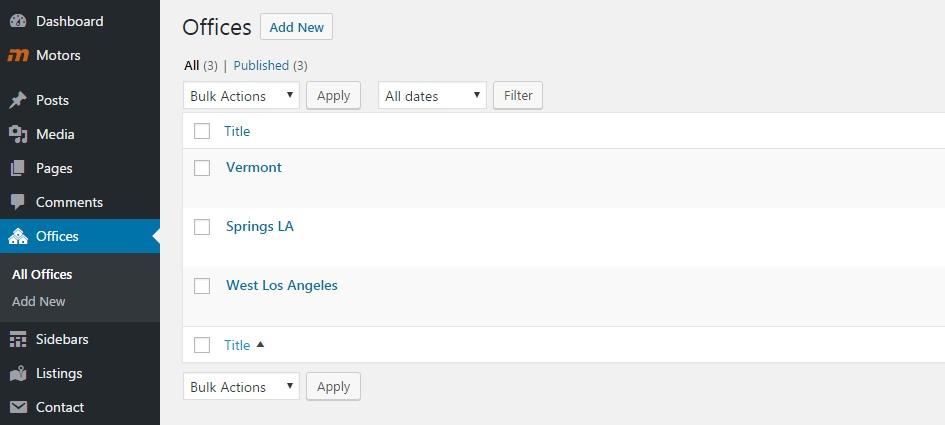 It's possible to add several options for each office, like:
Office address
Google Maps latitude and longitude (You can find them on http://www.latlong.net/)
Fax
Work hours