Template kits elementor Documentation
Introduction
Installation
Importing the demo content
Using Template Kits
Introduction
Introduction
Elementor Template Kits
Template Kit is a collection of predesigned ready-to-use pages for your website. Kits are developed on the Elementor page builder and are only available for it.
Template Kits present an independent category on ThemeForest.net. There you can find a big collection of templates designed for various niches.
Kits can be considered as alternative to the WordPress themes. Just with the Kits you get a collection of pages designed in one visual style that can be easily imported and customized with Elementor editor.
Just select the favorite kit and download the zip folder, you will need later for installation.
See StylemixThemes amazing Template Kits: Consults and Constructio - https://themeforest.net/user/stylemixthemes/portfolio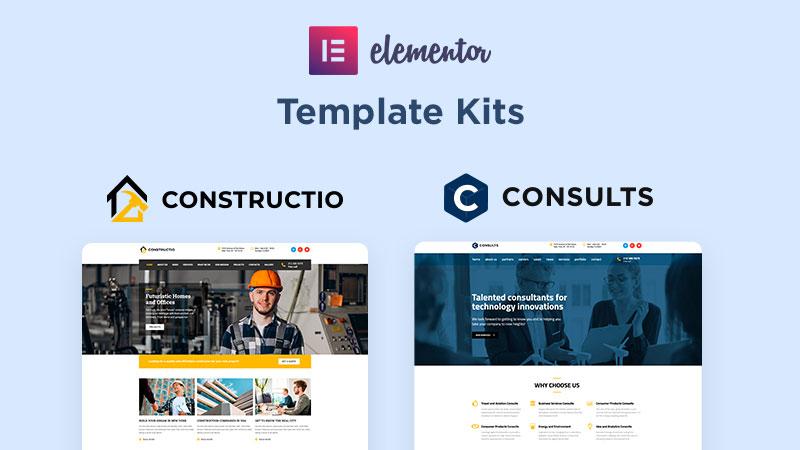 Lean more about Template kits on Envato.
Installation
Installation
The installation of a kit is simple. You just need to install several plugins to ensure the smooth operation.
First you need one basic WP theme, we recommend downloading and installing the theme Hello Elementor.
Go to Appearance > Themes.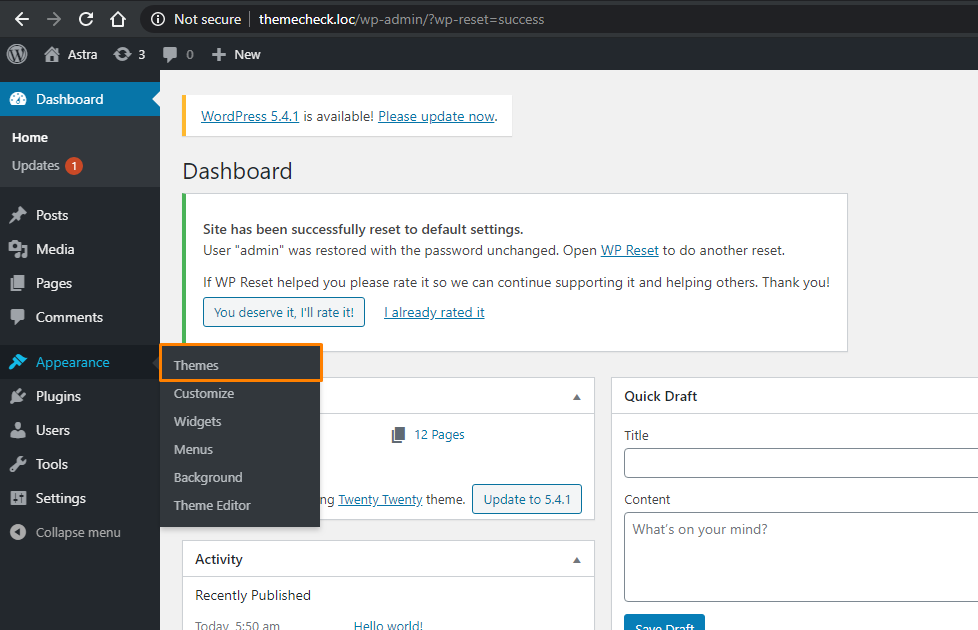 Click on Add New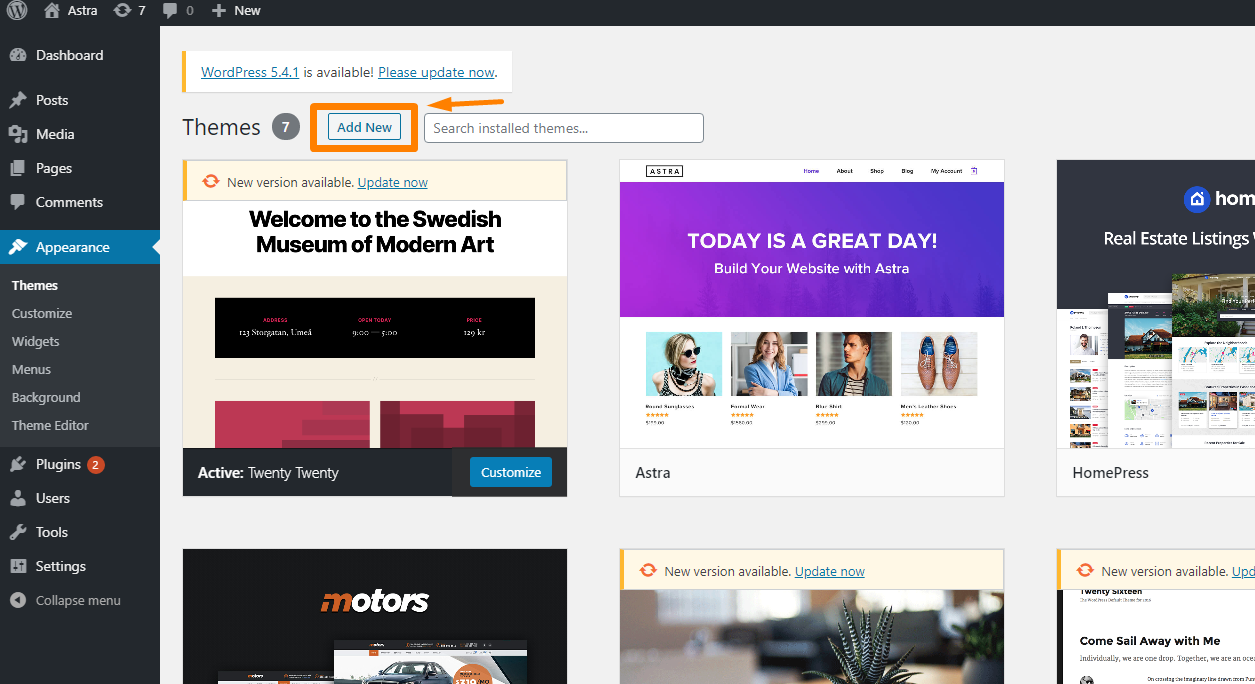 Search for the Hello Elementor theme, install and activate it.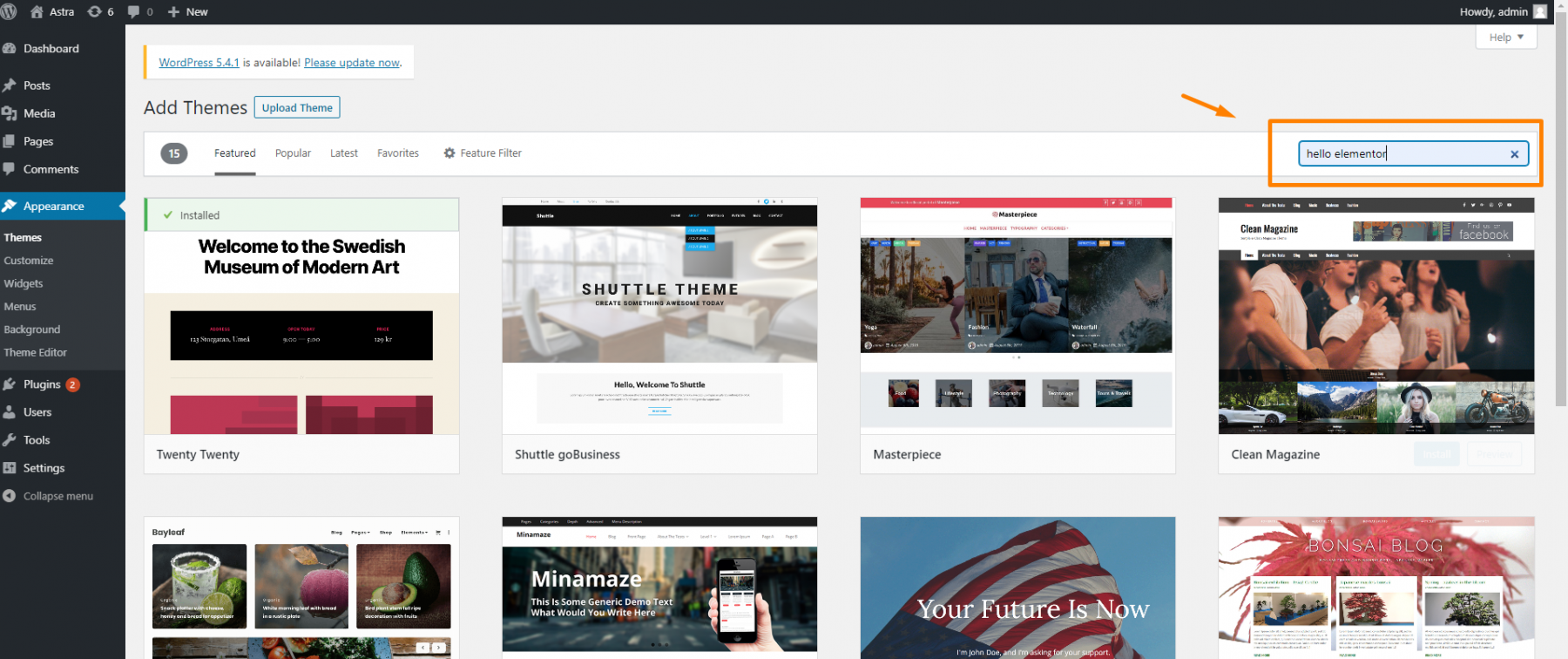 Click on Install.

Activate the theme.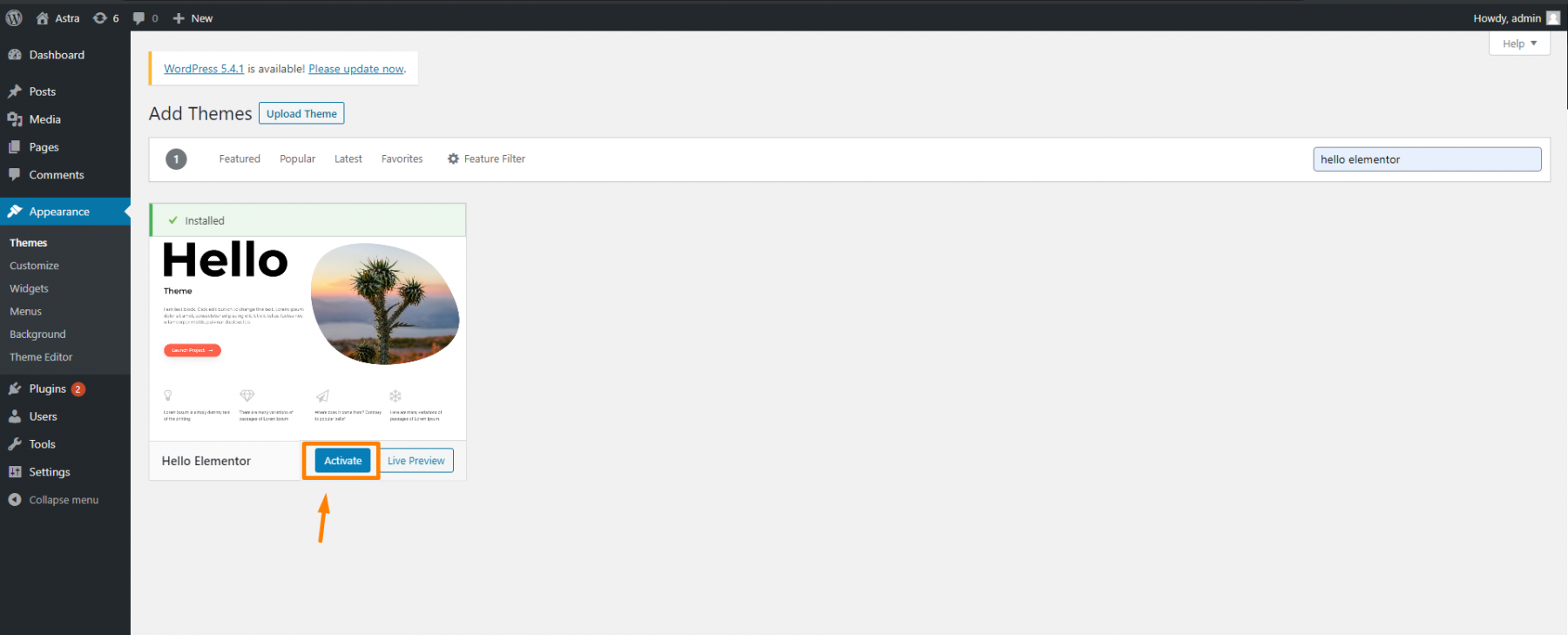 After that, go to Plugins > Add New and find the plugin called Template Kit — Import.
We need this plugin to import the kit.

Install and Activate the plugin.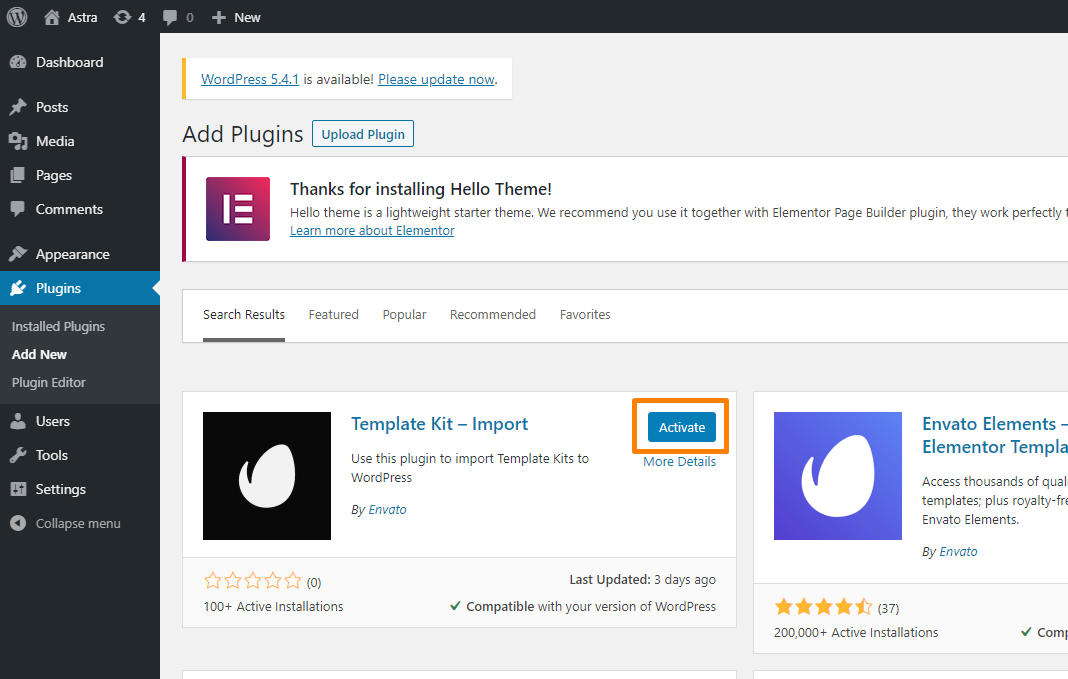 Also, as template kits are based on the Elementor, you need to install Elementor Page Builder as well. Follow to Plugins > Add New, and install Elementor Page Builder.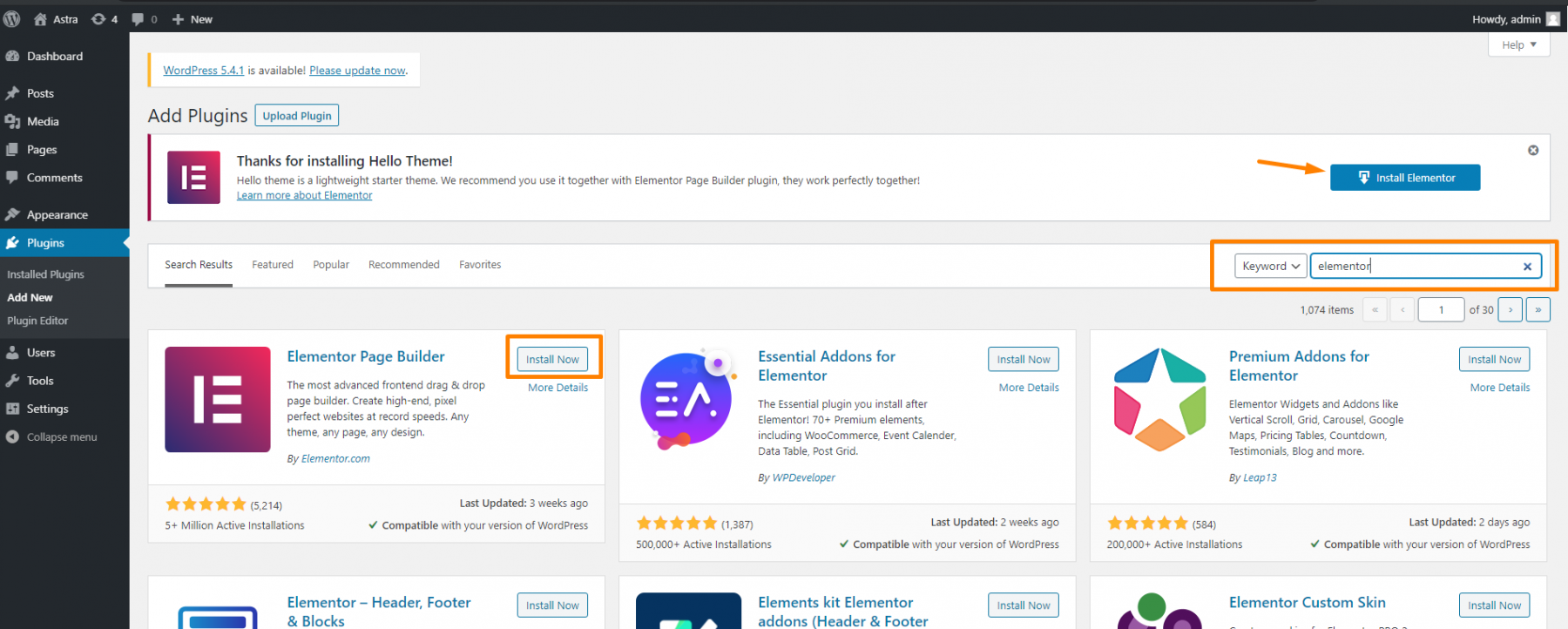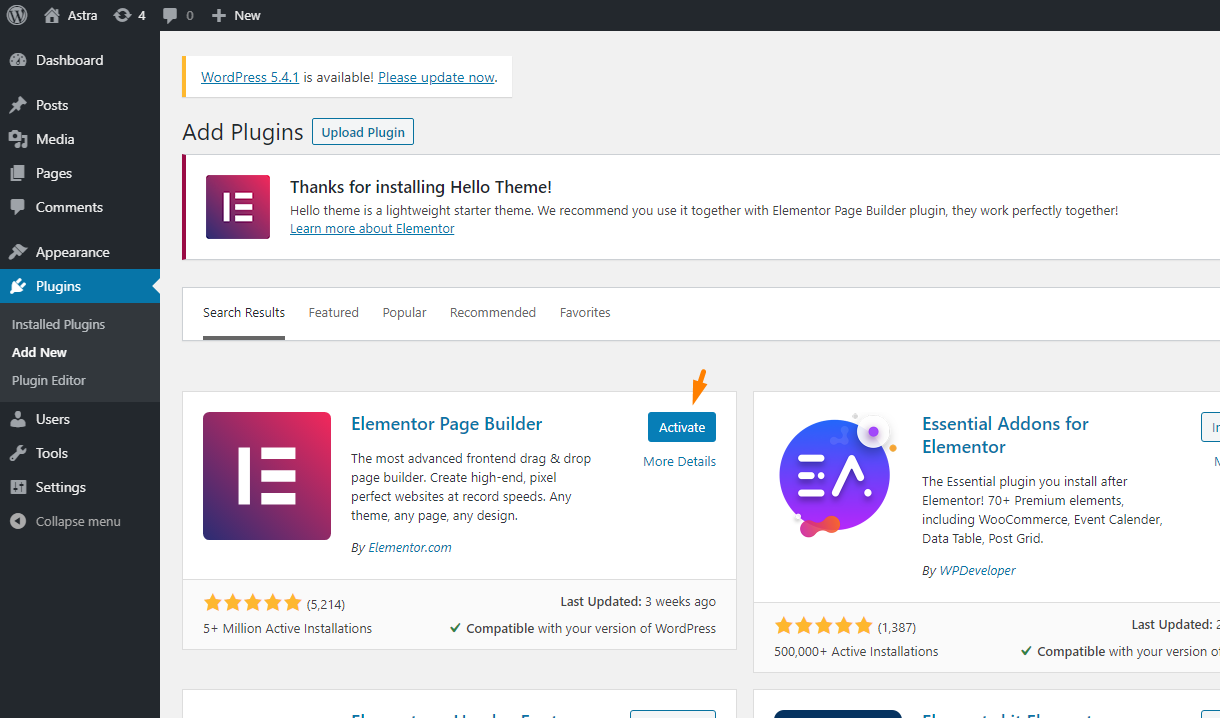 When all the plugins are installed, open the Tools menu from the dashboard and skip to the Template Kit section.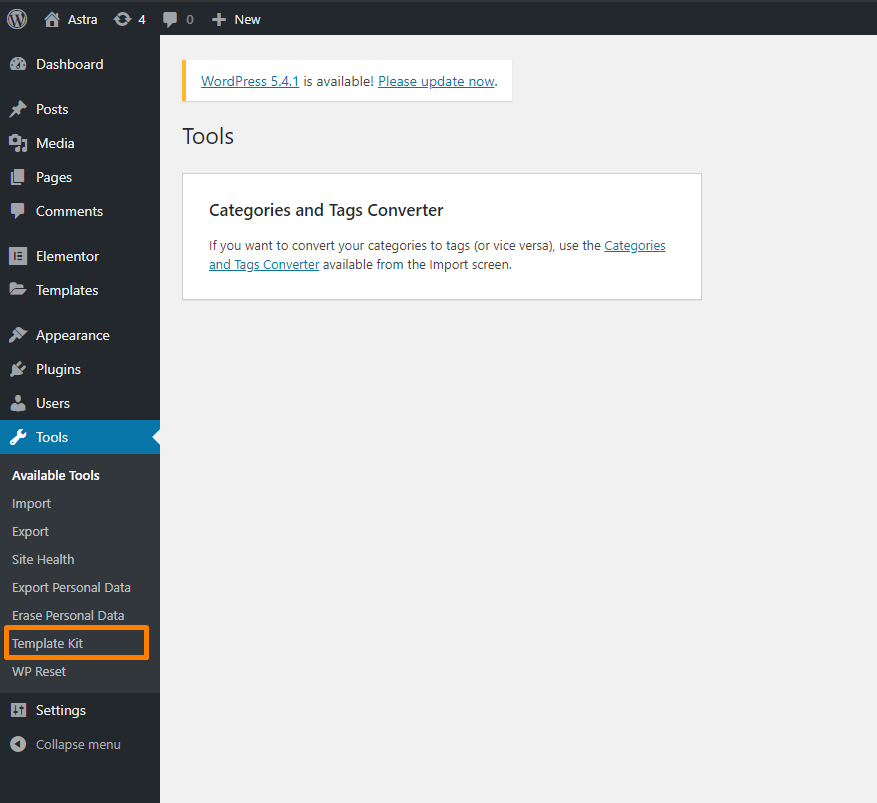 On this page you can upload the kit zip file. Click on the Plus to upload the file.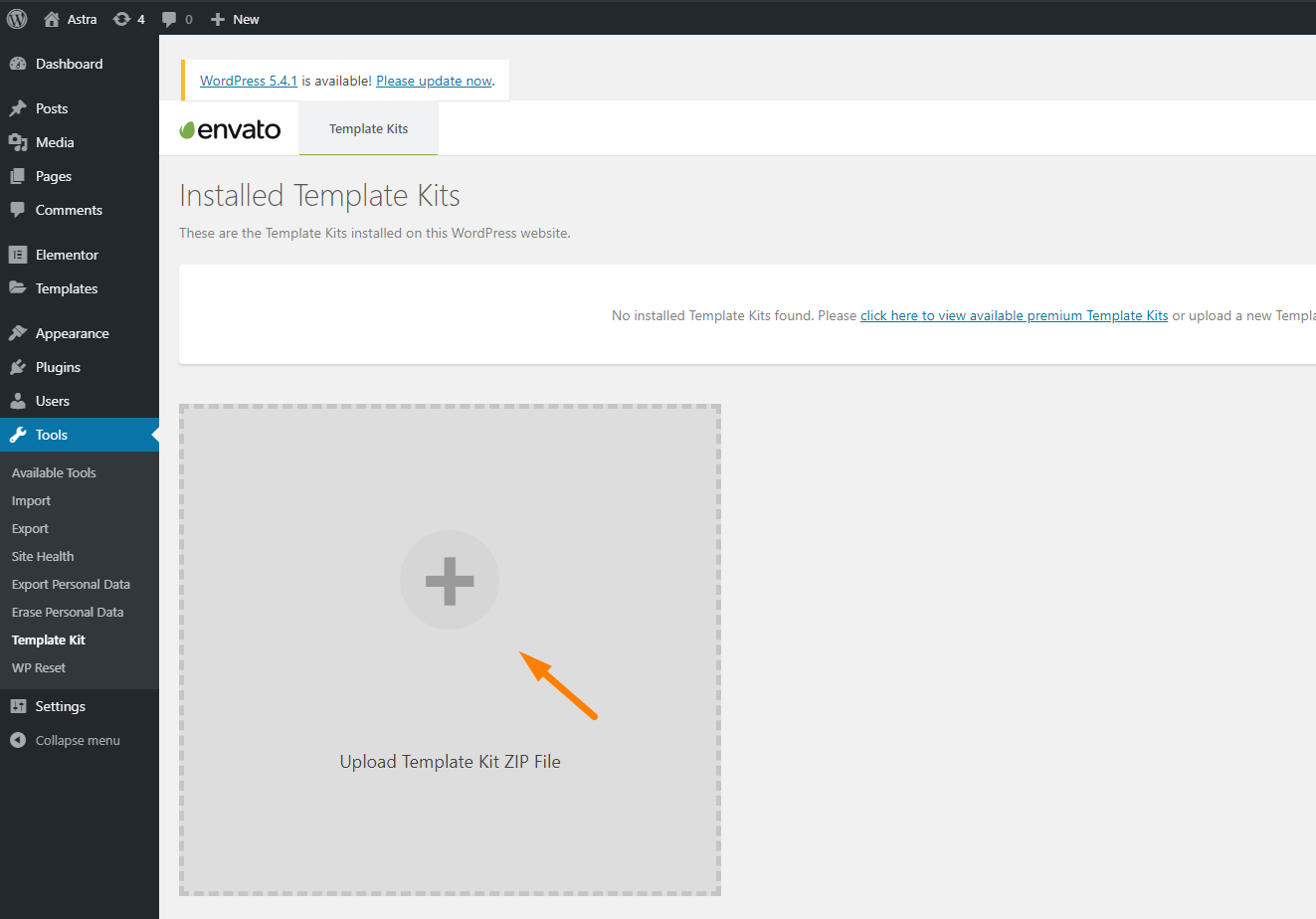 After the file is uploaded, proceed with the Install Requirements. This step will help you to install all the necessary plugins.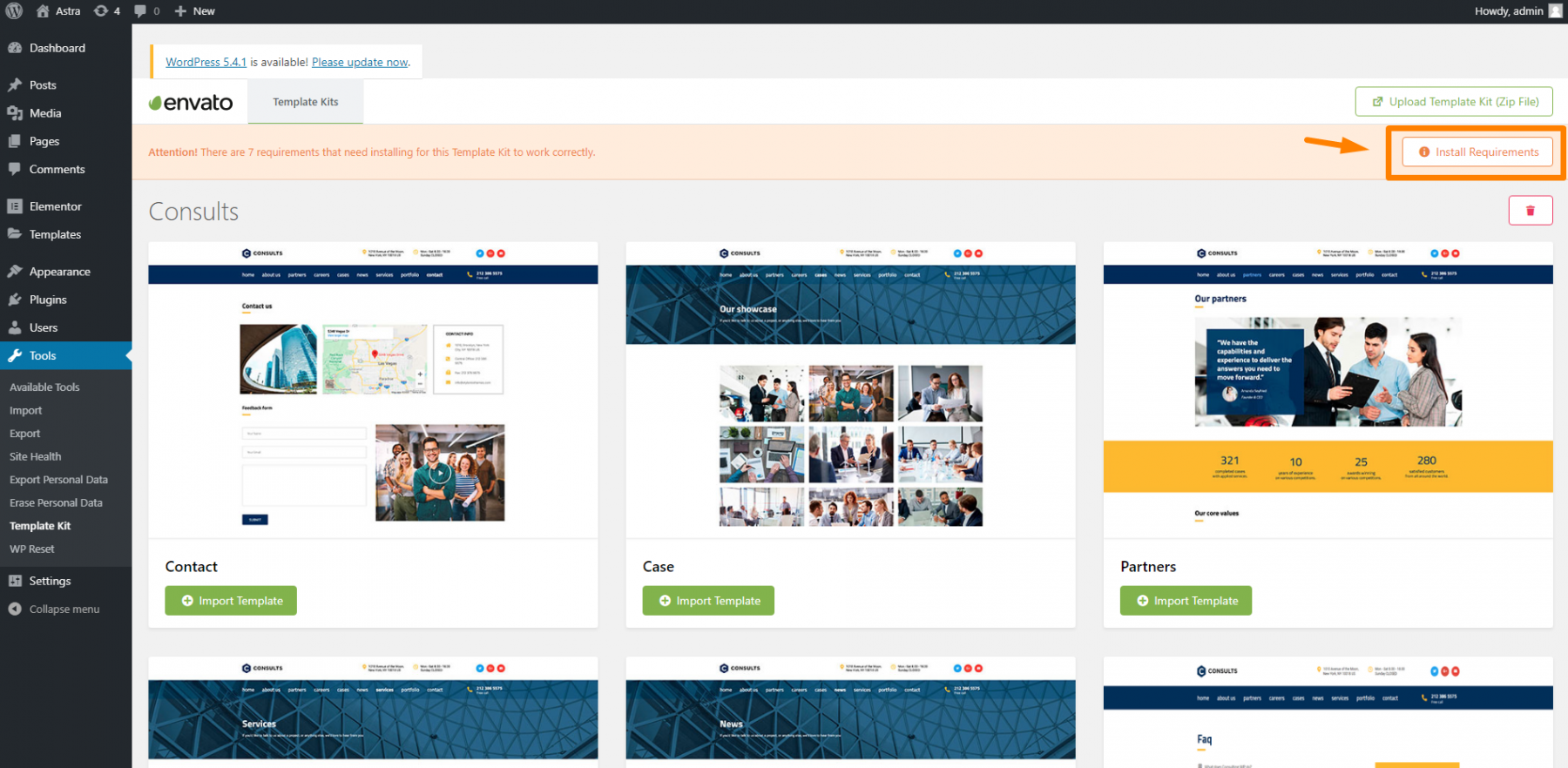 Check all the items and click on Install.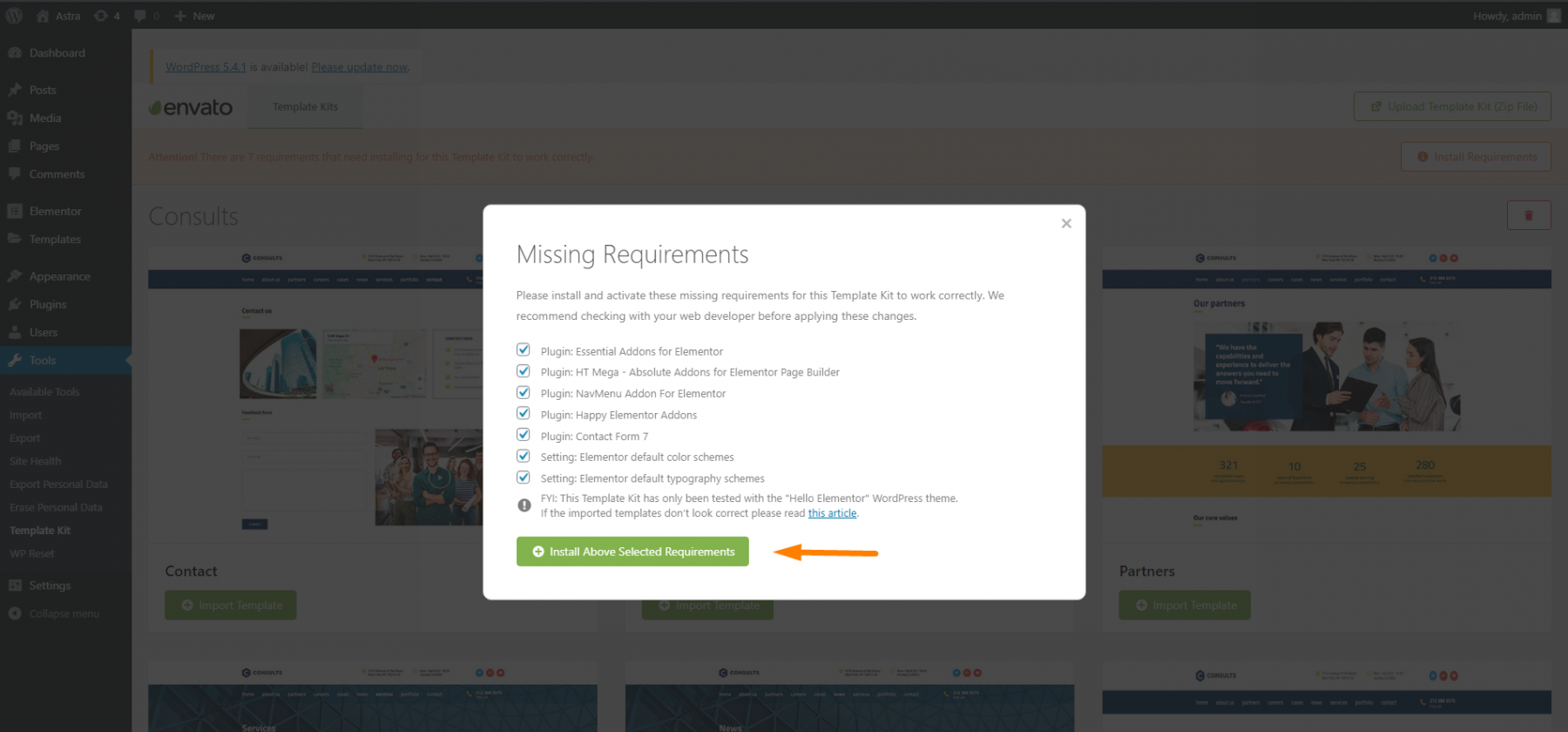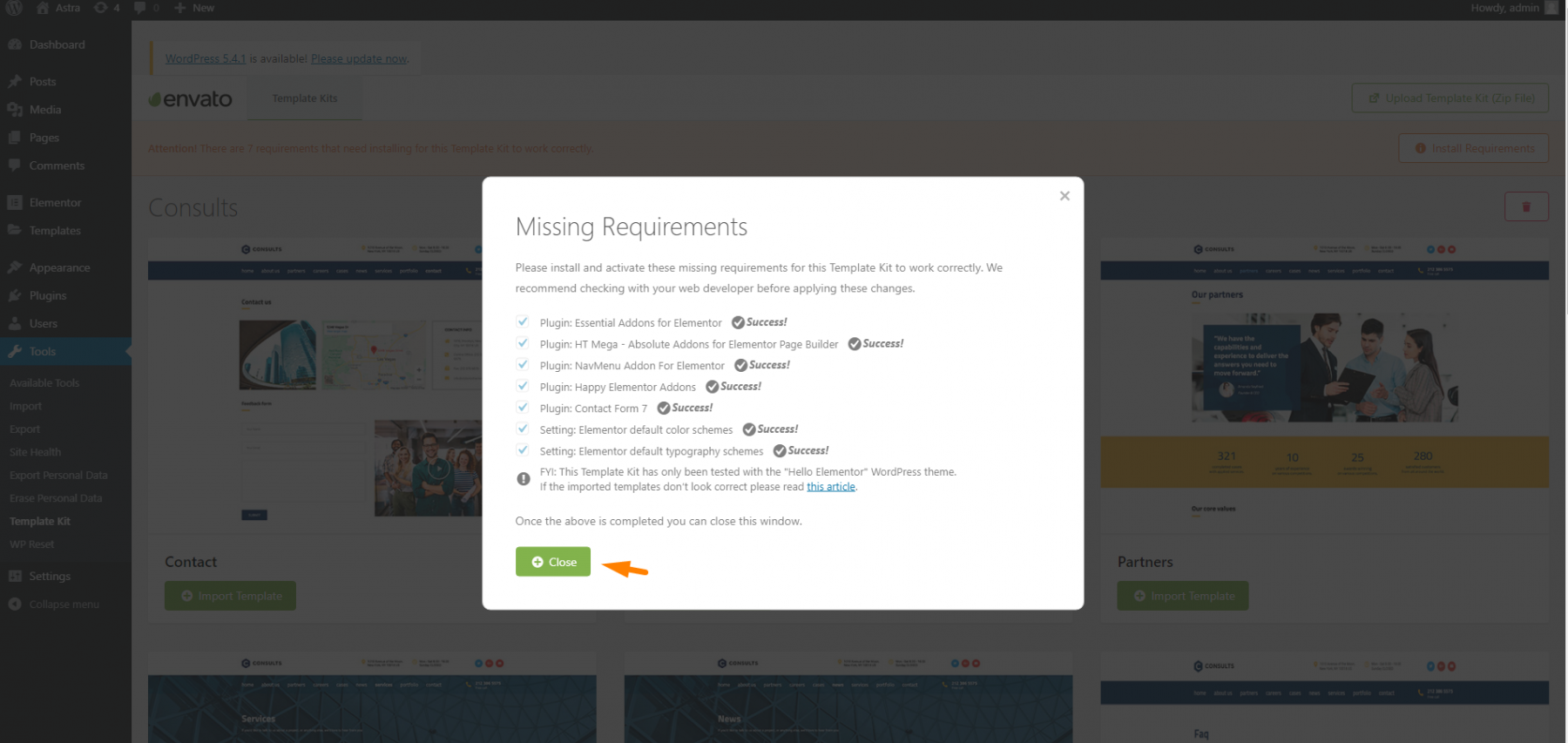 Importing the demo content
Importing the demo content
When the installation of all required plugins is finished you can import the demo content.
On the Template Kit page you can see all the pages that are provided in the kit. By clicking on the Import Template button you can import any page from the package.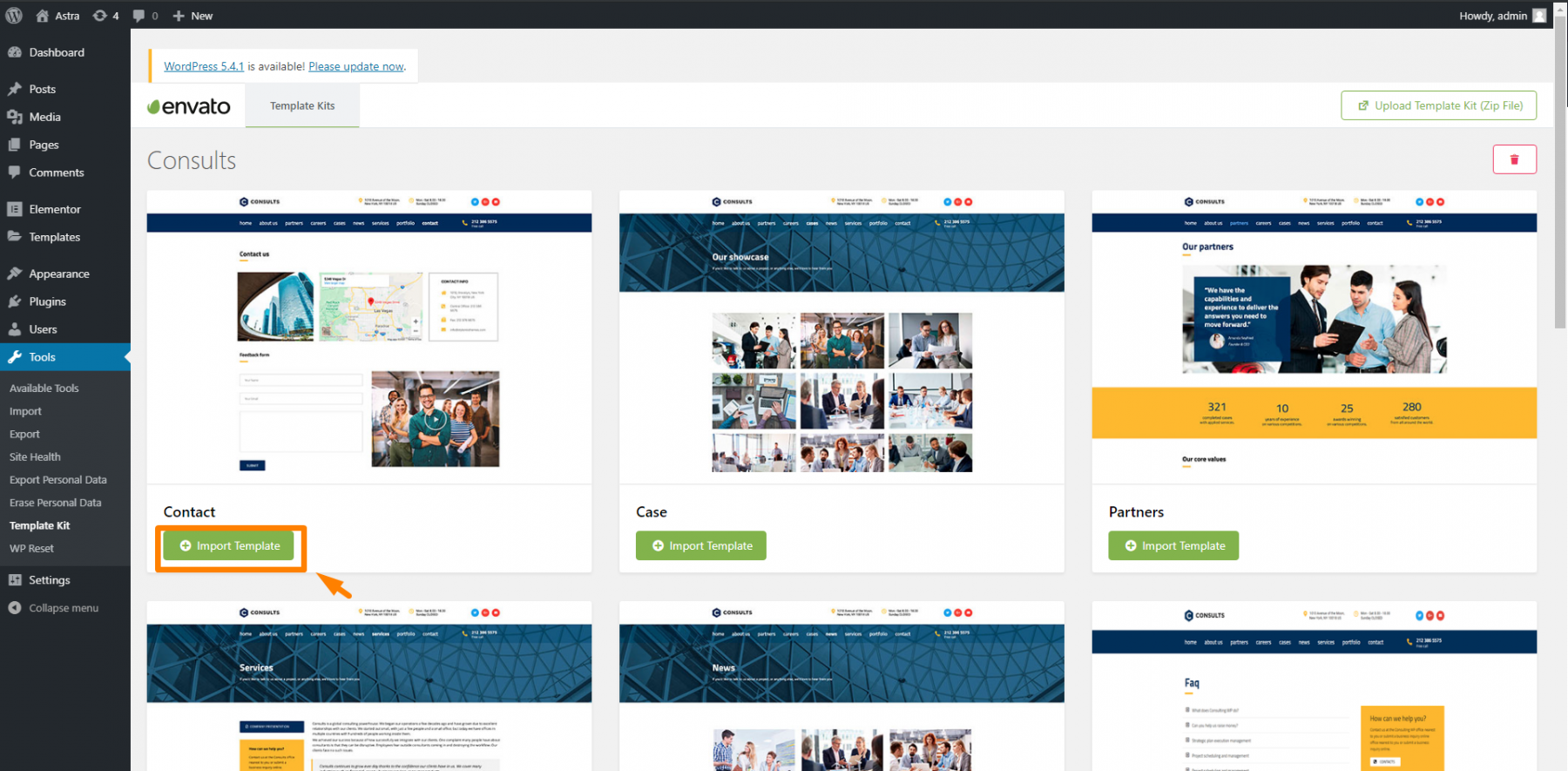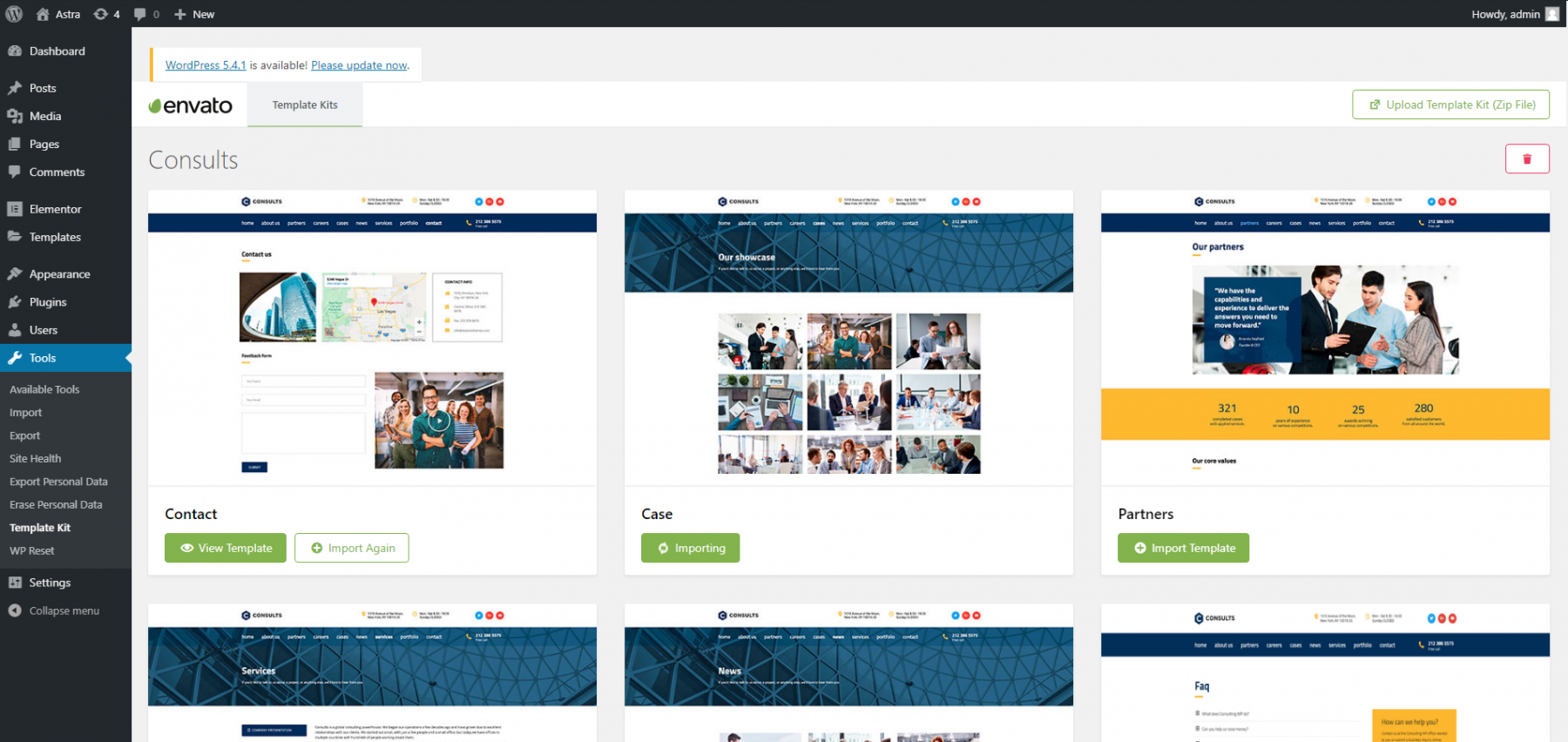 Using Template Kits
Using Template Kits
After you finished the template import, you can start adjusting the look and feel of the pages.
Click on the View Template button to open the page through the Elementor page builder.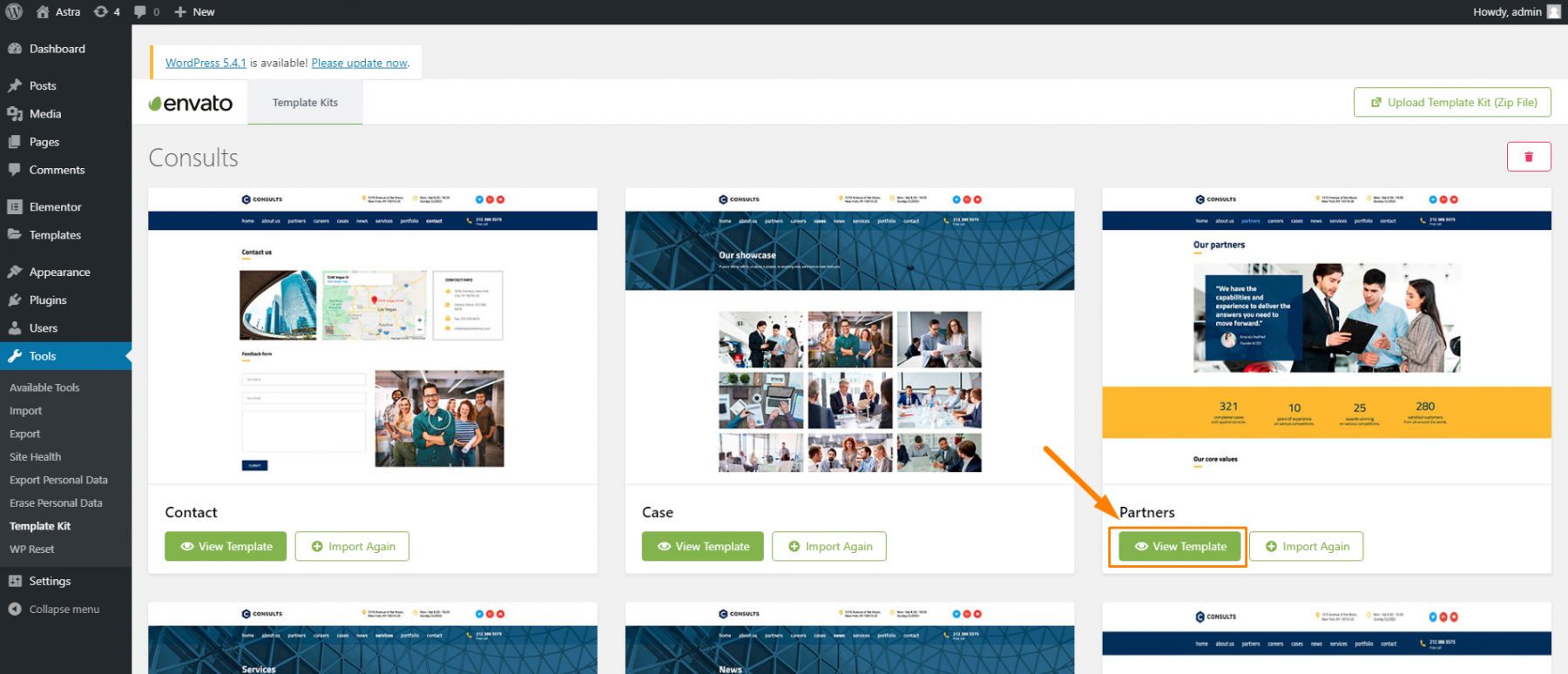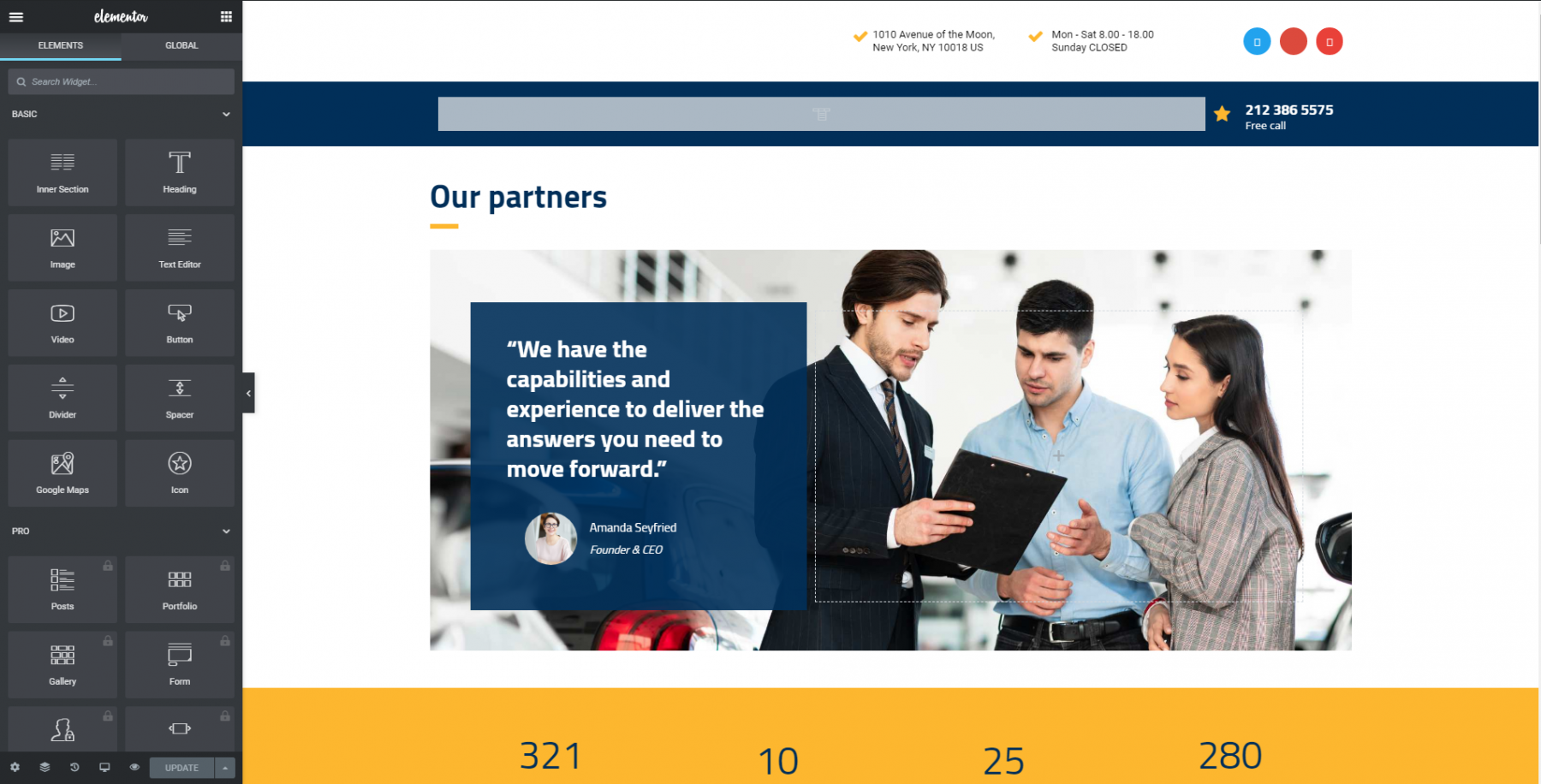 On the left side of the page you can find different tools and elements that you can use to customize your pages.
If you had an experience using Elementor Page Builder there won't be difficulties for you. If not, it will take minutes for you to observe and start using it, thanks to its user-friendly interface and convenience.
All the imported templates you can find under the Templates menu in the Saved templates section.