Do you want to import courses from Udemy and display on your website? The new version (1.3.1) of the MasterStudy LMS Pro plugin comes with Addons section in the settings. This section contains two addons - Udemy Course Importer and Prerequisites. We will show how to enable and setup Udemy Course Importer addon in this tutorial. You can read about Prerequisites addon here.
Setting up the Udemy Course Importer addon
You can enable the Udemy Course Importer addon in the STM LMS -> LMS Settings -> Addons section of the WordPress dashboard menu.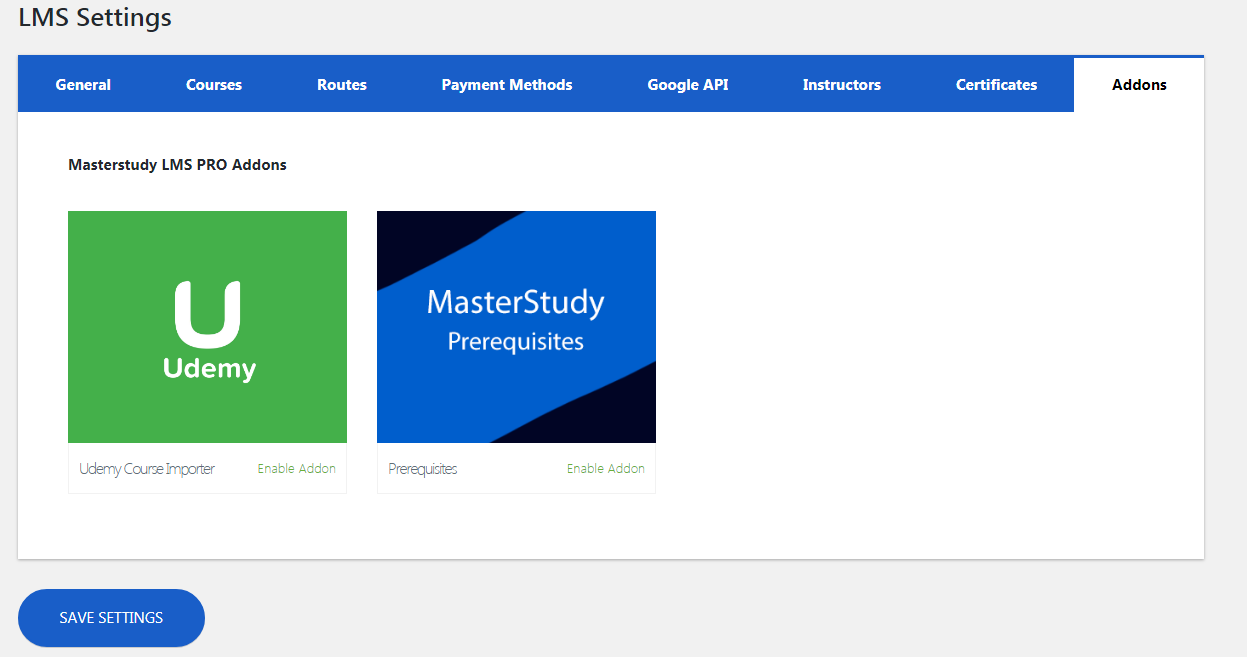 You need to click on the "Enable Addon" and a gear icon appears over the image of the addon where you can set up Udemy Settings and import courses.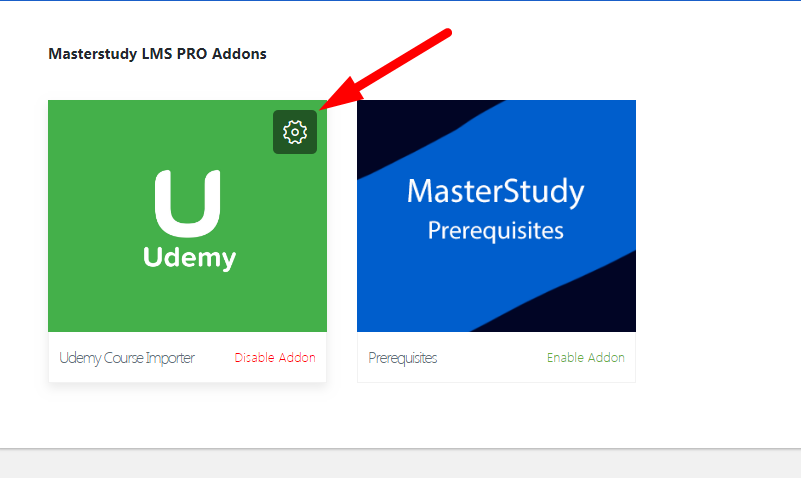 In the Credentials tab of the STM LMS Udemy Settings section, you need to add your client ID, Secret API keys, and Udemy Rakuten Affiliate script.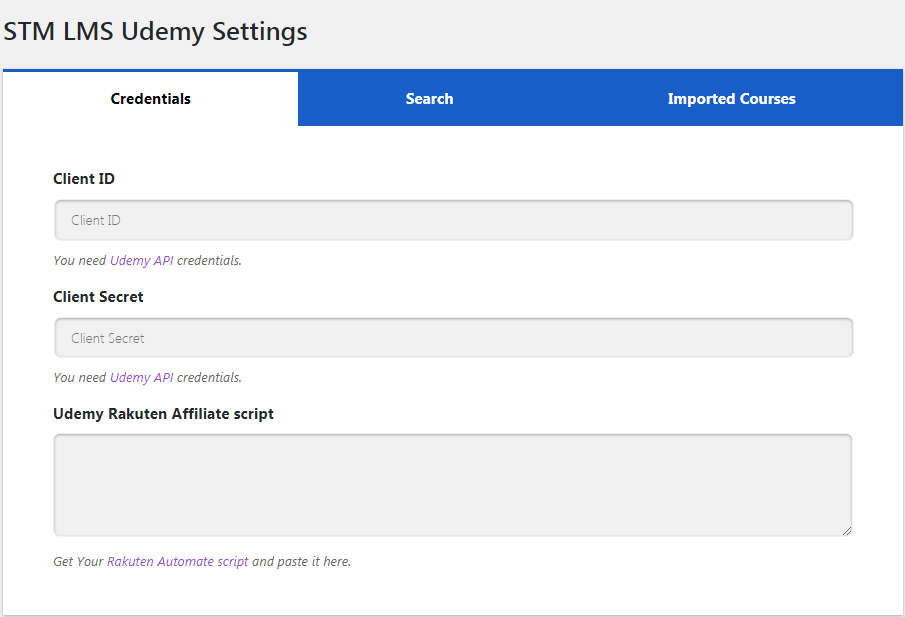 Udemy API Client
You need to click on the Udemy API link in order to get your Udemy credentials.

When your API Client request is approved, API credentials will be available in the API Clients section.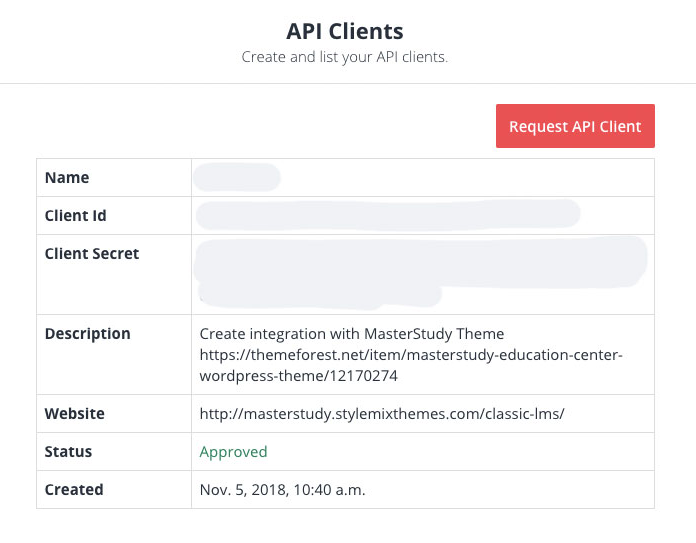 Import and manage Udemy courses
After adding Udemy API credentials, you will be able to search and import Udemy courses in Search tab.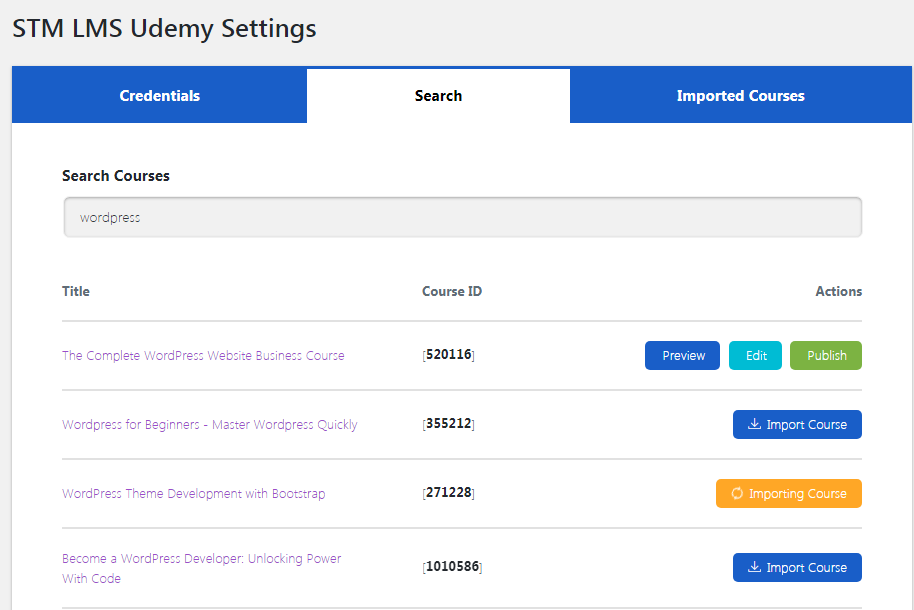 Imported Courses tab contains options for managing your imported courses.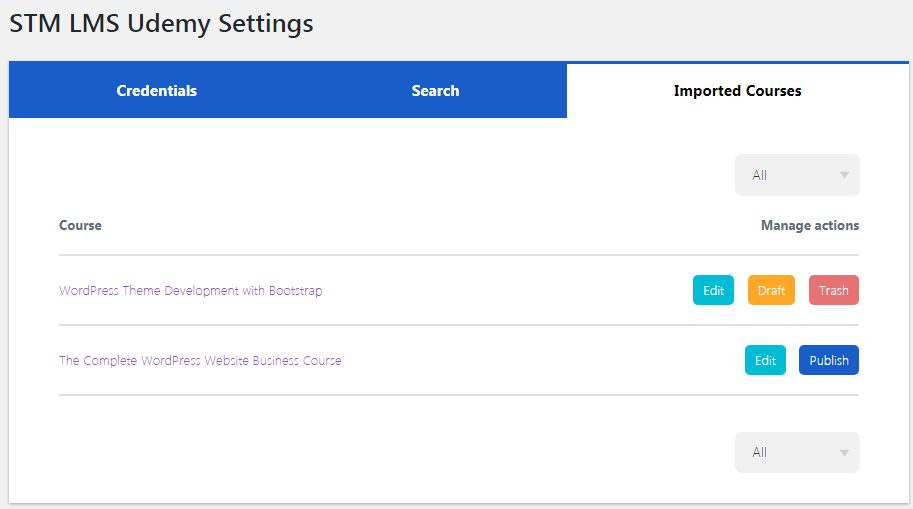 Your customers will be able to get published courses on Udemy from your website.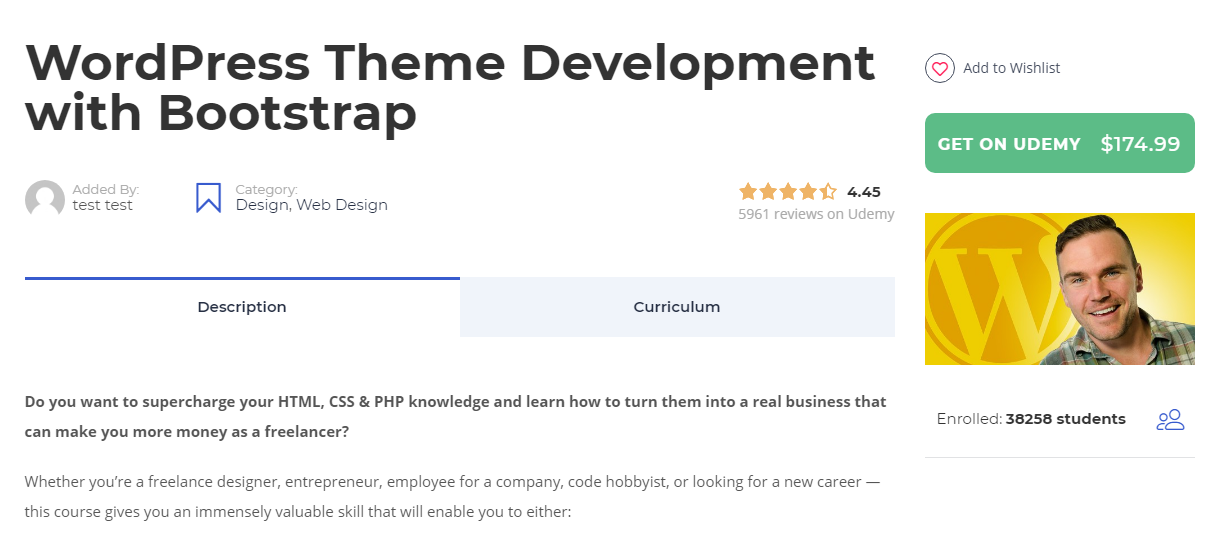 Rakuten Automate
For the Udemy Rakuten Affiliate script, you need to register on Rakuten Marketing website and generate unique Rakuten Automate script.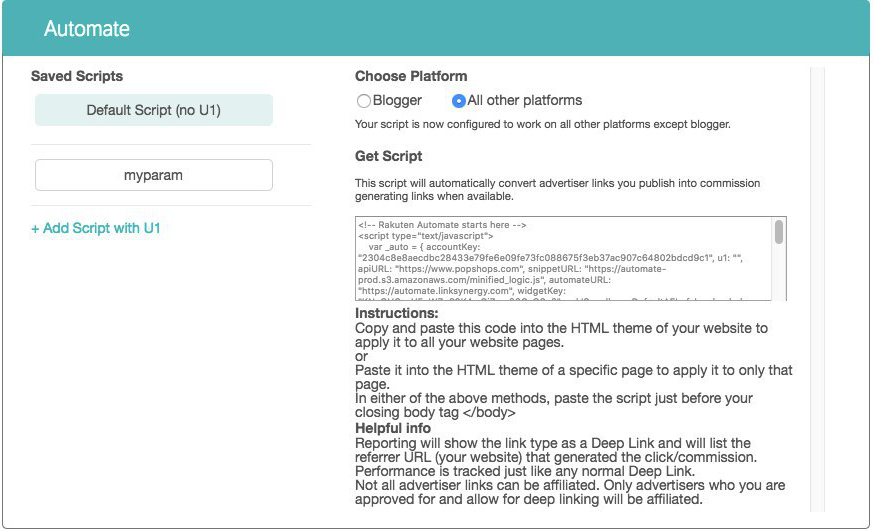 Here you can read more about Rakuten Automate tool - https://blog.rakutenmarketing.com/news/attention-publishers-announcing-automate-new-deep-linking-tool/.