HealthCoach - Detailed instructions about how to setup Pages, Posts Types, and extra plugins' settings and content.
Setting up Content Pages and Posts
All pages can be created as simple content pages or built by means of Visual Composer page builder. You will need to first set up the page and then add and set up content blocks. Just add a row and add the modules to row from the Visual Composer dashboard.
Now you can choose how to compose your template. Add Content modules, Testimonials, etc. You have everything to realize your imagination.
We have also included extension packages for Visual Composer. You can use them free.
Just pick the module you like and add it to the row. Then you can edit it.
You can also edit the row background, add video or parallax images to the background. Just click on Row edit icon and you will see the options & features, which are available for this row.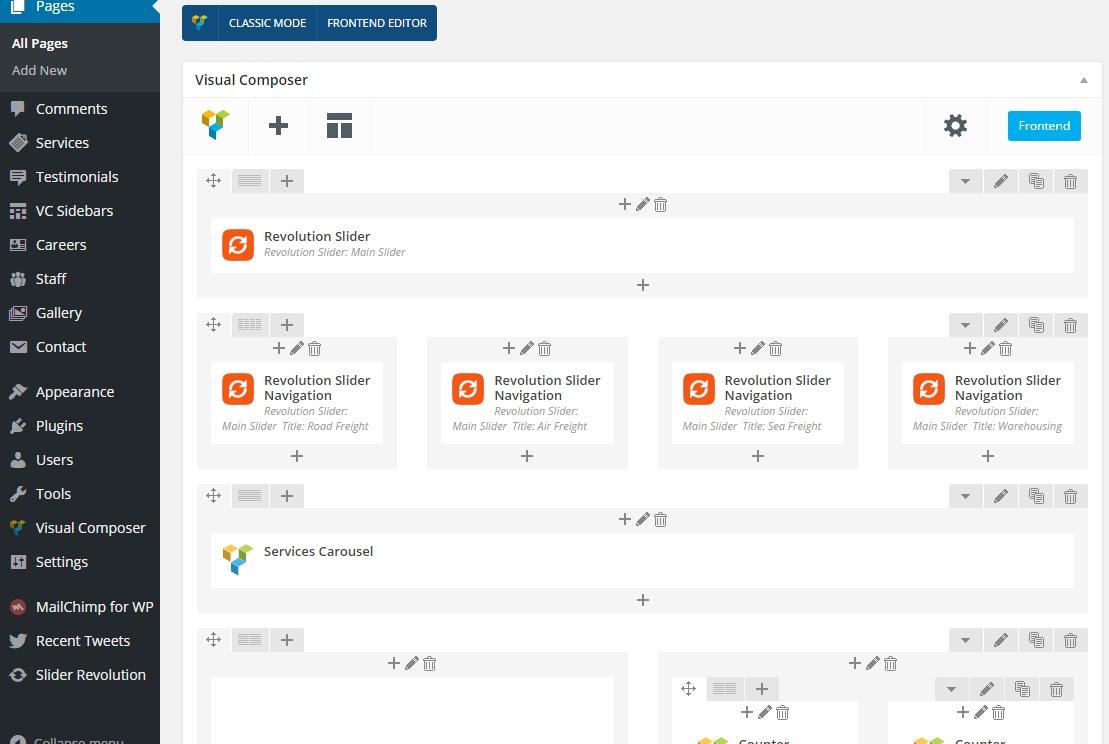 Custom added shortcodes in our theme are on a separate tab: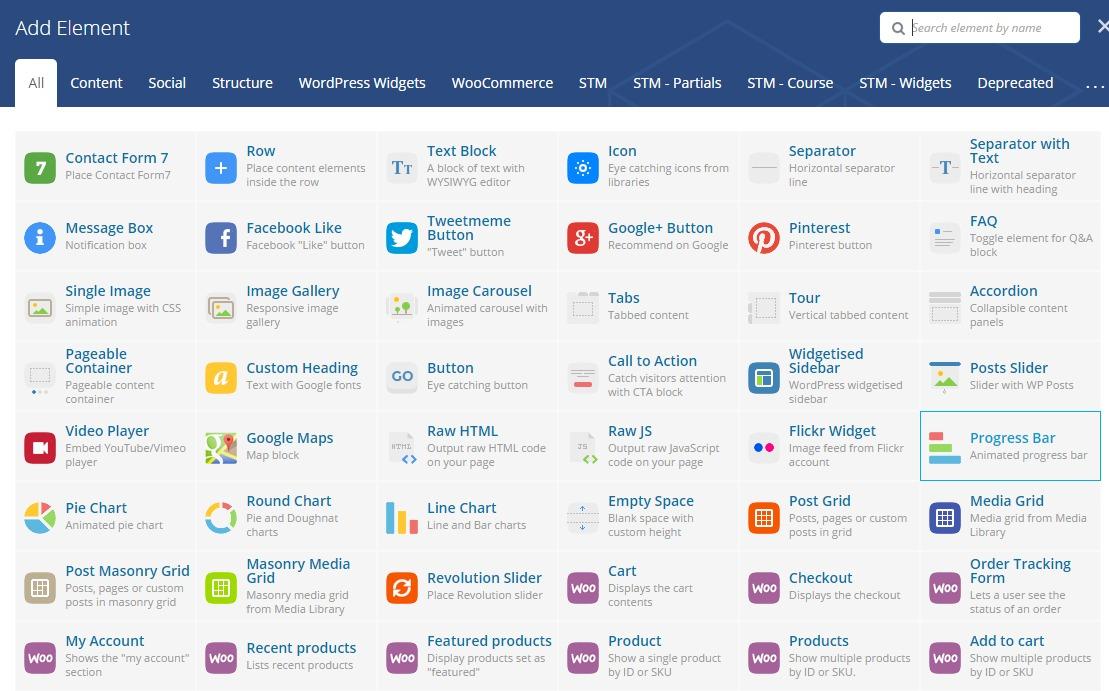 Besides this, each page contains these options which include header color or background image, title fonts and colors, breadcrumbs and button settings: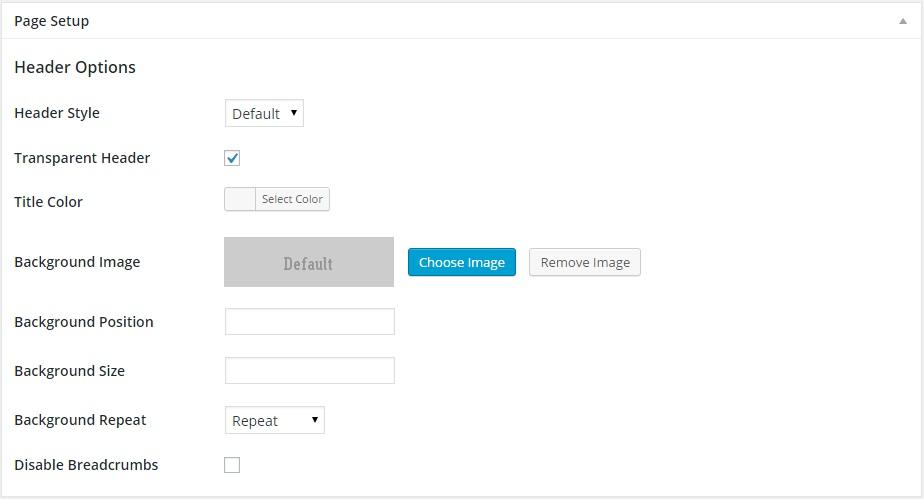 Blog page
The Blog page is a usual blog, formed from the posts which belong to categories created by you, which have tags and featured images that show in the post listings on the blog page. The blog page can have the sidebar on the left, right or no sidebar, and the contents of the sidebar, as described above, are set under the Appearance > Widgets. Blogs can be posted by someone who has the access to the backend of the site with admin or author role. Anyway that person will be able to log into the WordPress panel and have a user profile.
Default blog layout is grid layout and once you set up an empty page in the theme setting where it is said blog, it will show posts in grid layout.
Services
We use custom post types to describe a service your company offer via any element visual composer offers you.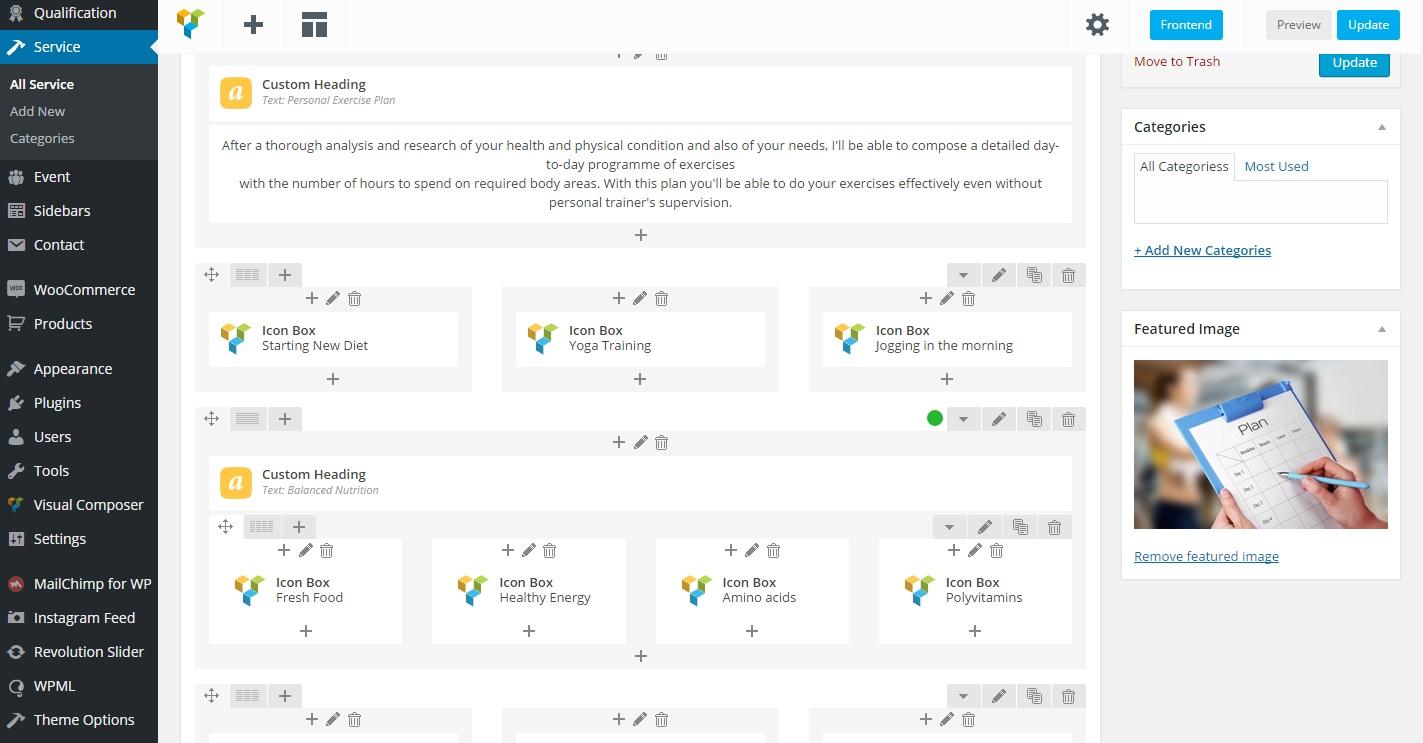 Content import in one click
Don't know where to start on building up your site? We have created an option for you to recreate our theme demo site in just one click. You should just go to Theme Options - > Demo Importer and click the import button.
Please note: Most of images replaced with a placeholder image because of licensing. Also demo content doesn't include WP options and widgets, so you need to create them manually via Appearance -> Widgets.
WooCommerce shop
WooCommerce is the most popular e-commerce plugin for WordPress. Now you can have a shop with all e-commerce features on WordPress.
Before you start adding products, please go through the WooCommerce plugin settings and specify everything you need for your shop: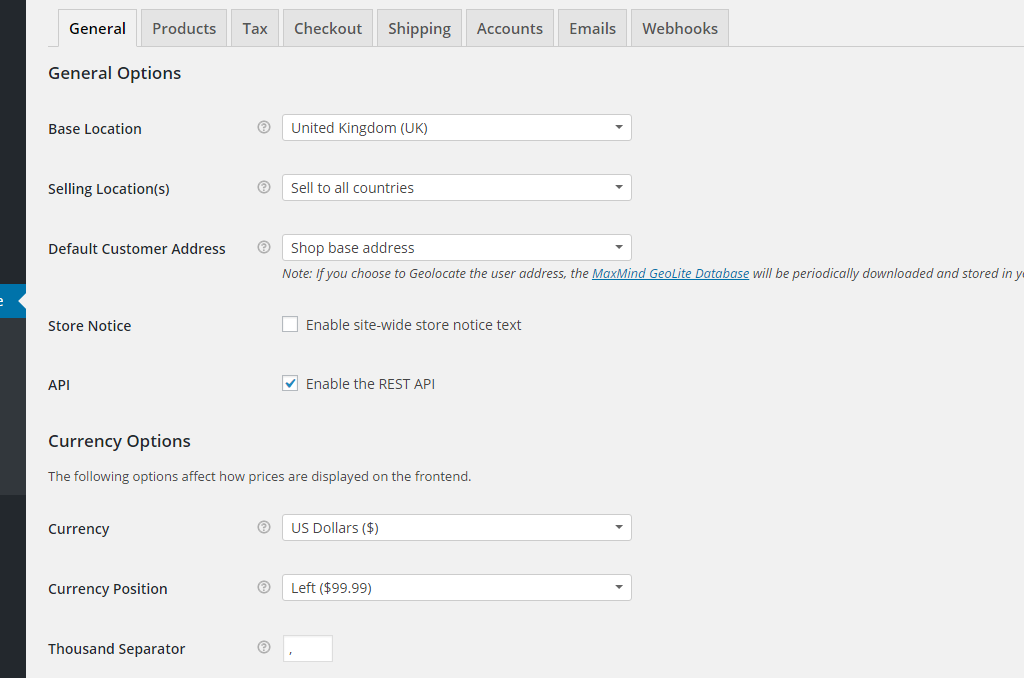 Adding the products: You can easily add new products via Products > Add Product
Just specify all details with the description and shipping details. For a single product you can upload several photos in Product Gallery. More information about the WooCommerce features you can find here:
http://docs.woothemes.com/documentation/plugins/woocommerce/getting-started/
Testimonials
In order that you could create testimonials in one place and then use all over the site, just inserting a VC element, we have created custom posts.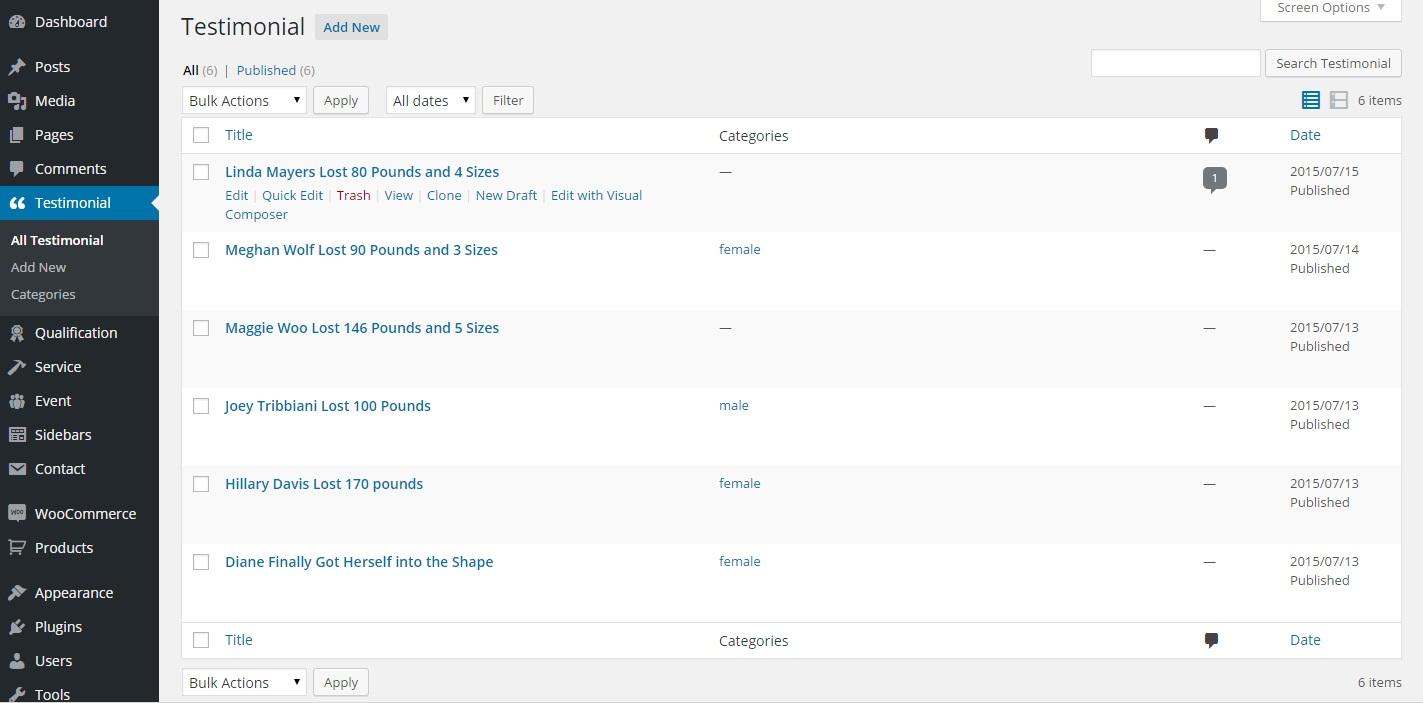 Each testimonial is a simple post which can be built by means of Visual Composer and Some Custom WordPress Fields.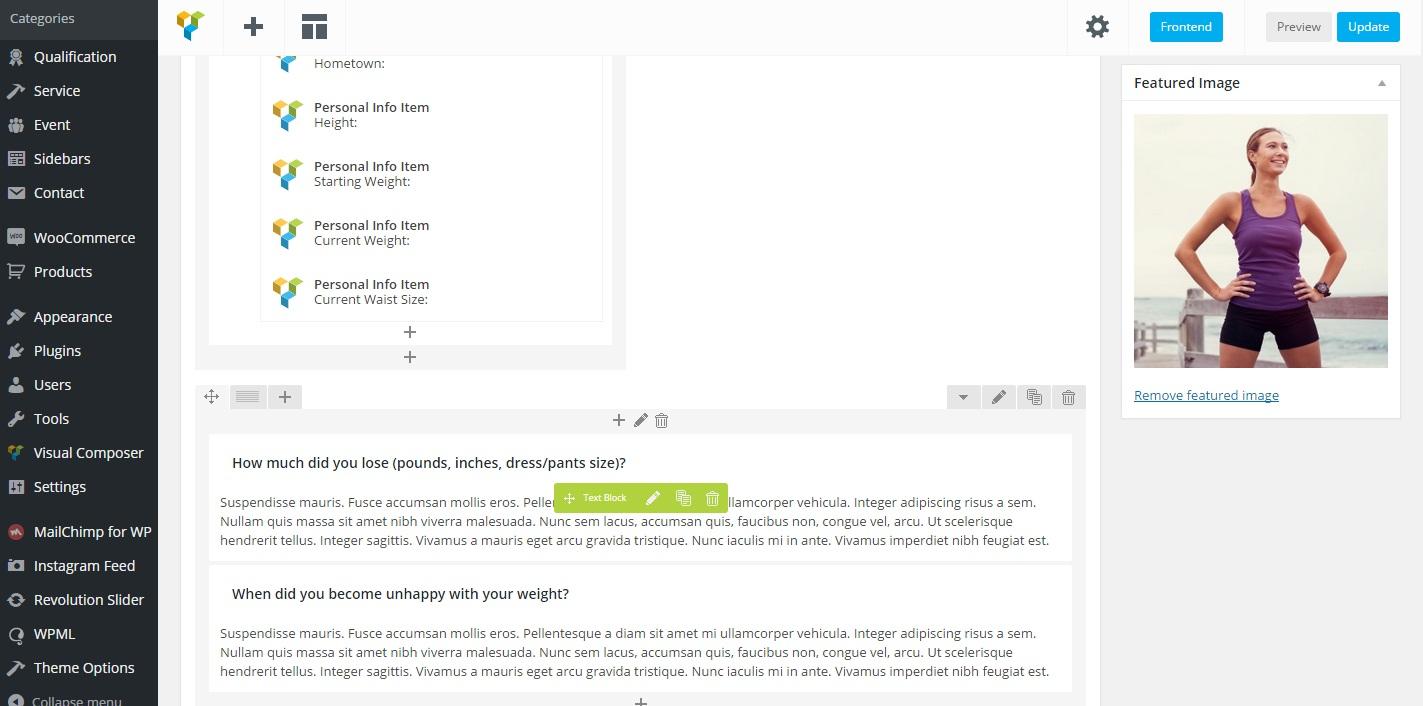 Events
Events are also a custom post type, which can be edited by means of Visual Composer. You can find an Events tab in the left panel in wp-admin dashboard.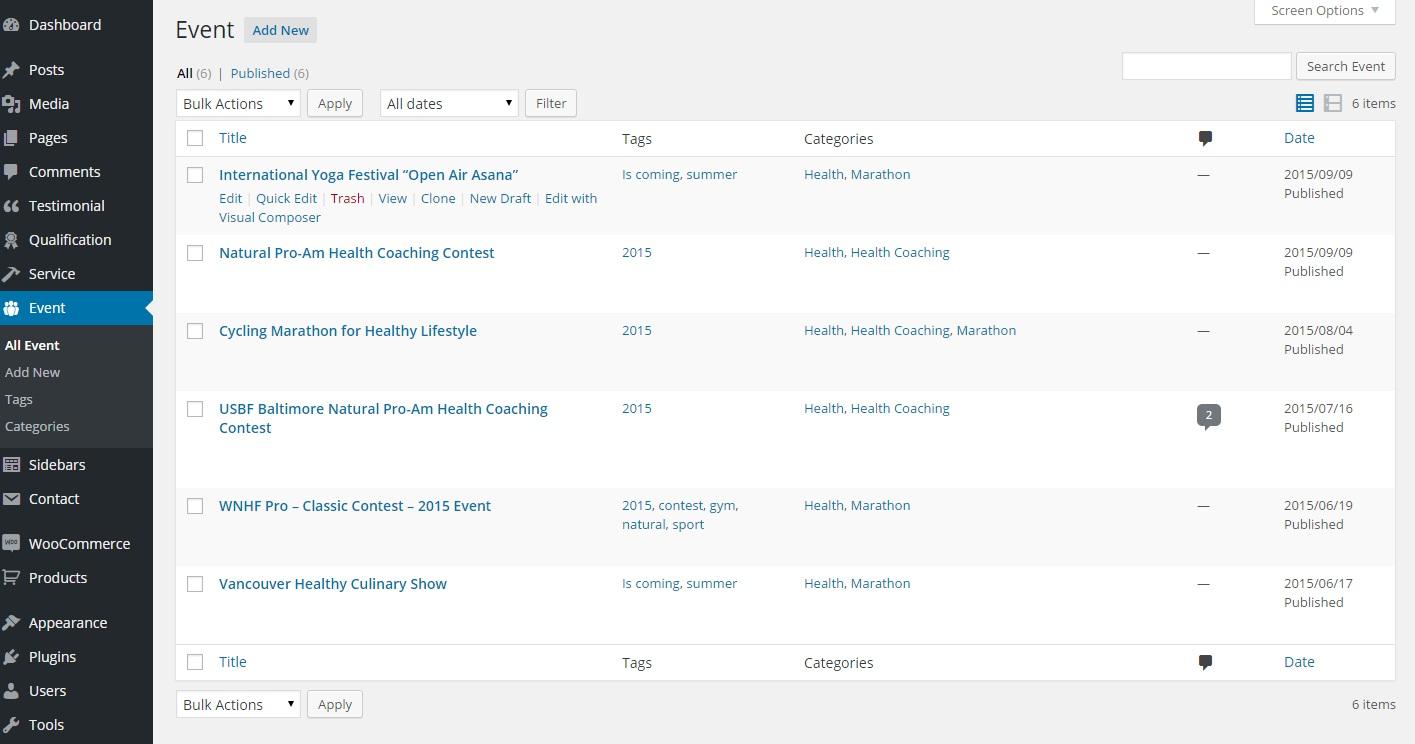 Setting up the Instagram Feed
1) Once you've installed the plugin click on the Instagram Feed item in your WordPress menu
2) Click on the large blue button to get your Instagram Access Token and User ID.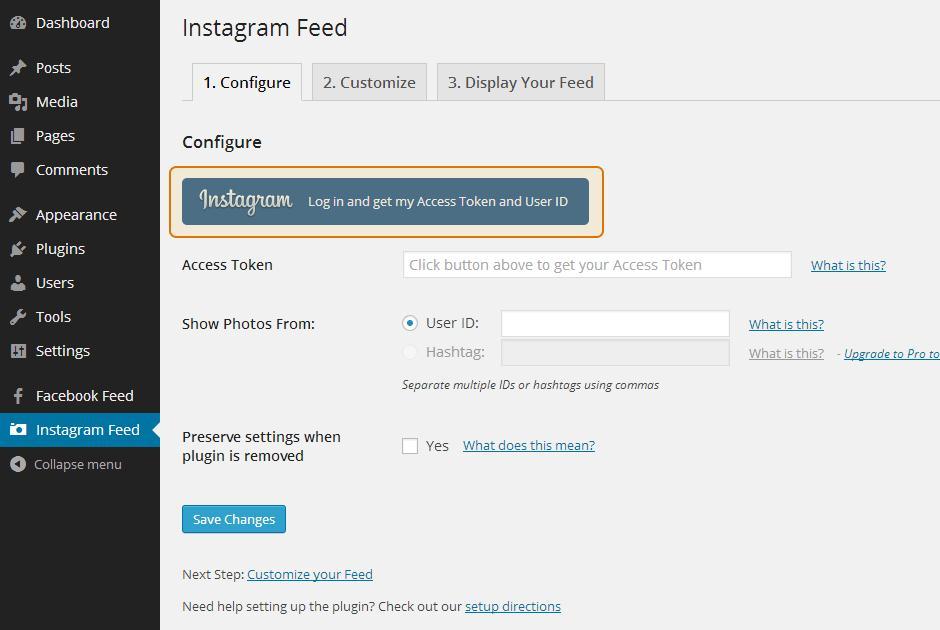 3) Copy and paste these into the relevant Access Token and User ID fields. If you're having trouble retrieving your information from Instagram then try using the button on this page instead.
You can also display photos from other Instagram accounts by using this tool to find their User ID.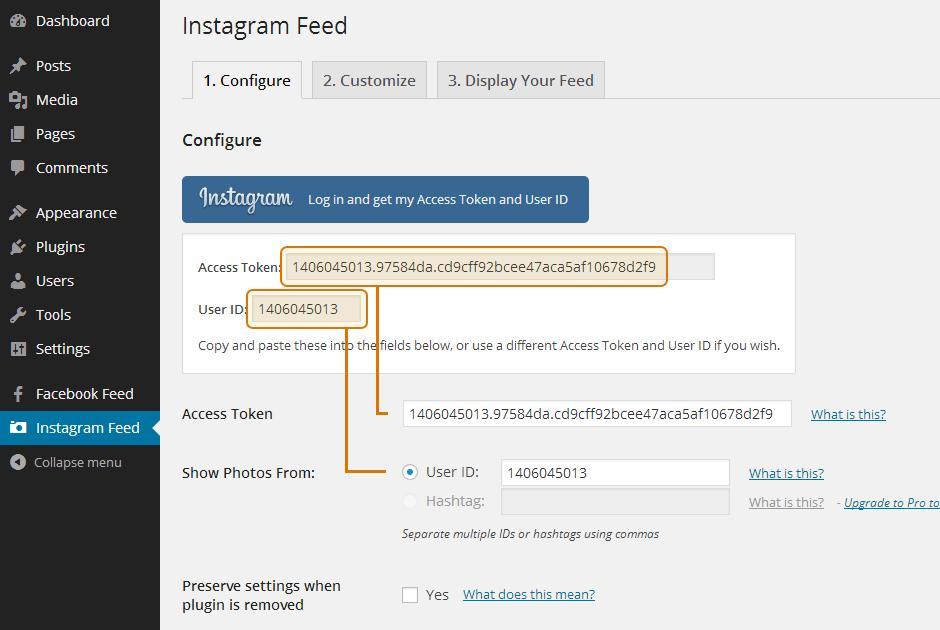 4) Navigate to the Customize page to customize your feed.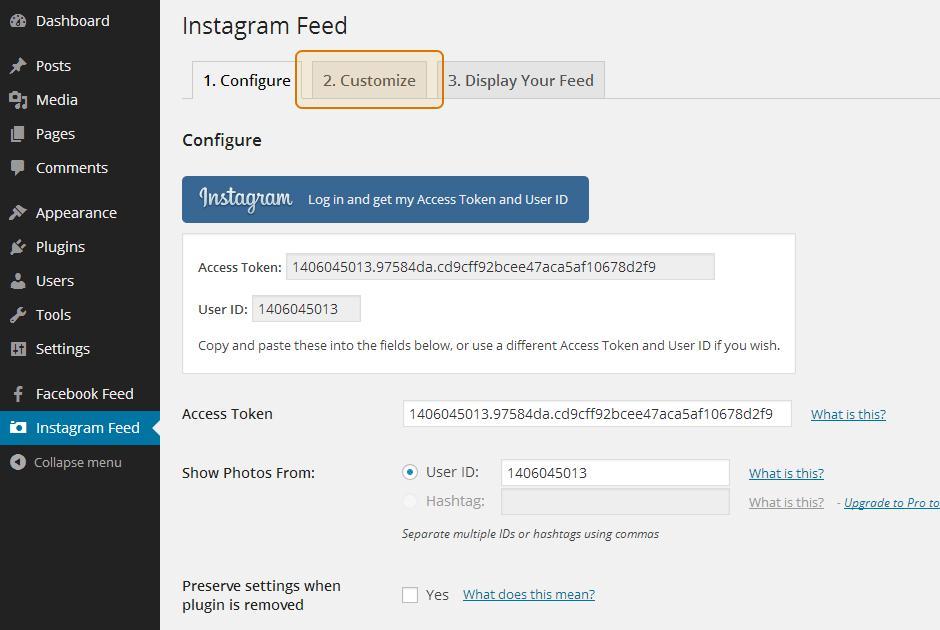 5) Once you've customized your feed, click on the Display Your Feed tab to grab the [instagram-feed] shortcode.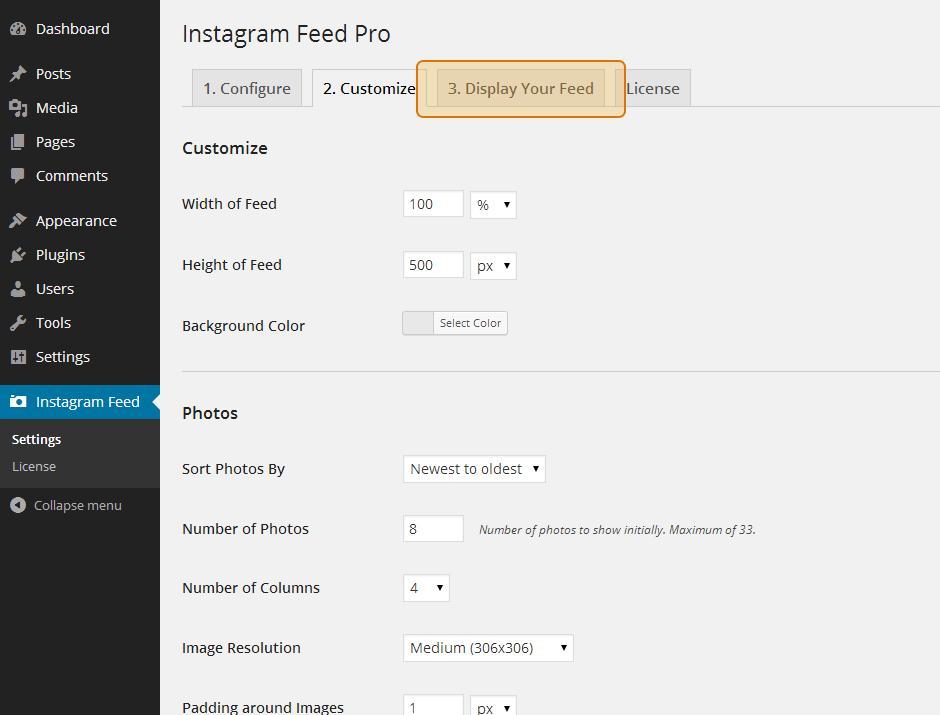 6) Copy the shortcode and paste it into any page, post or widget where you want the feed to appear.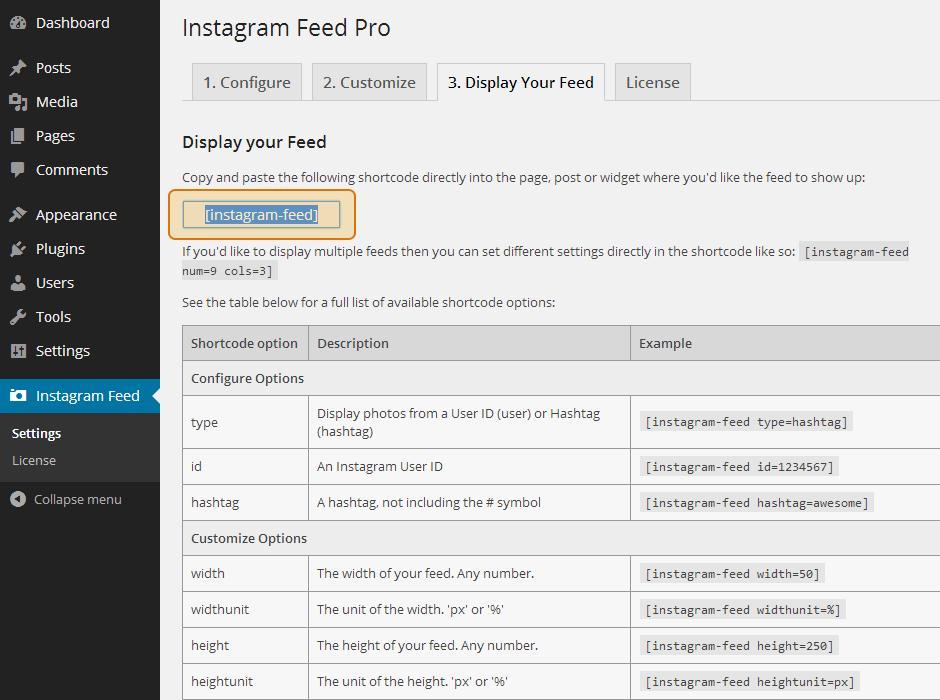 7) You can paste the shortcode directly into your page editor, as shown below.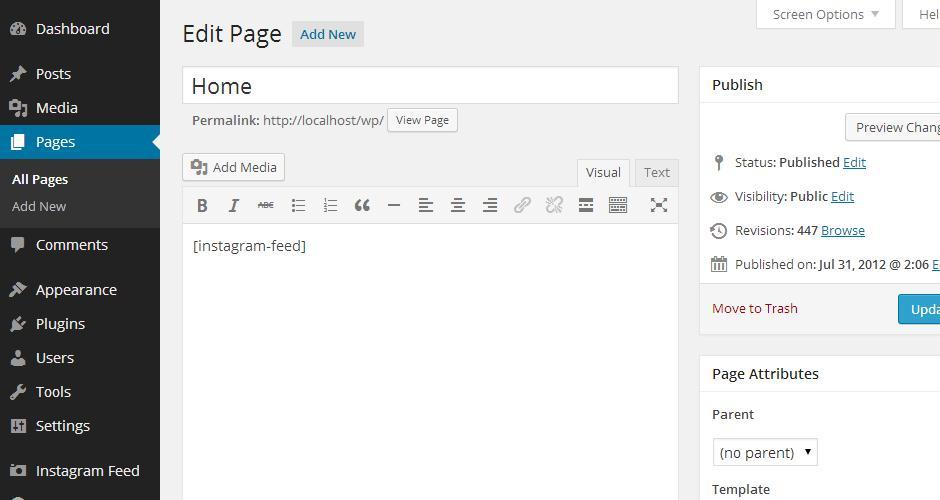 8) You can use the default WordPress 'Text' widget to display your Instagram Feed in a sidebar or other widget area.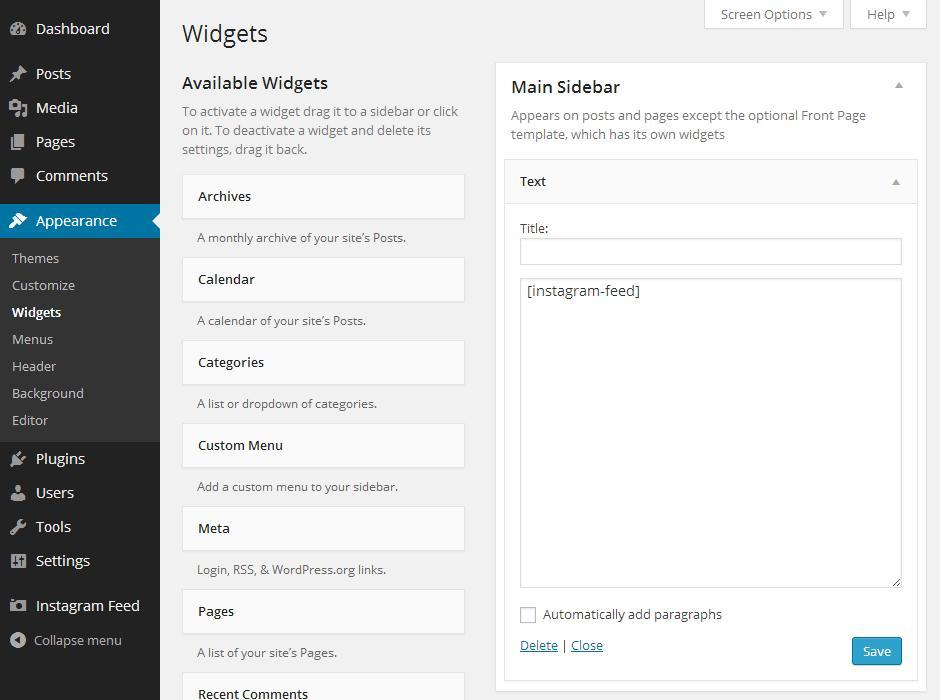 Installing the free plugin is easy
Like other free WordPress plugins, installing the MailChimp for WordPress Lite plugin is quite easy-going. All you need is a MailChimp account and a self-hosted website.
In your WordPress admin panel, go to Plugins > New Plugin, search for MailChimp for WordPress and click "Install now"
Alternatively, download the plugin and upload the contents of mailchimp-for-wp.zip to your plugins directory, which usually is /wp-content/plugins/.
Activate the plugin
Set your MailChimp API key in the plugin settings.

Insert the code into the input field Form mark-up:
<div class="form__field form__field-button">
<button class="form__button" type="submit">Sign up</button>
</div>

<div class="form__field form__field-text">
<input name="EMAIL" type="email" class="form__input-text" required="required" placeholder="Enter your e-mail address" />
</div>
If you see the green square that says Connected, that means your website can communicate with your MailChimp account. You can now start to collect subscribers through your website!