Champion - Theme Features and Customize options.
Theme Customization
WordPress Customize allows you to regulate the general settings of the website. In WordPress menu go to Appearance > Customize
Here you can add your Branding items (slogan), change colors, set up footer widgets or Homepage, etc.
Logo: You can change your site logo via Main Mega Menu -> General -> Logo Settings, as there is a mega menu in the header.
You can also choose the main colors for the site under Visual Styles.
Typography: Here you can setup the font family for the main content, specify the sizes of h1-h6 and font weight.
You can use standard Web Fonts, as well as 630 Google fonts.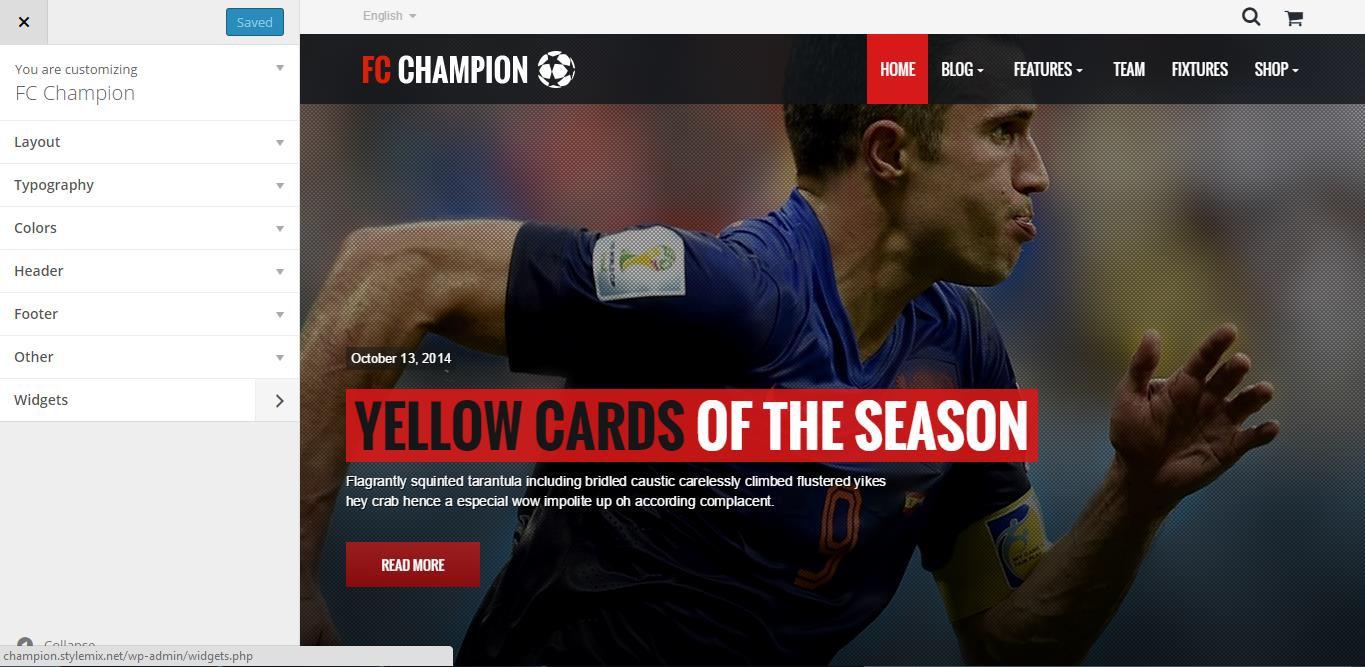 Layout: Here you can specify the layout type (full width or boxed), specify the Post content, Blog and Shop layout (Sidebar Right, Sidebar Left or Full width). If you prefer a boxed version, you can also set up the background image or pattern.
Typography: Change the main fonts and font sizes for Headings (h1-h6) and body fonts, as well as font colors.
Colors: Setup the colors of entire site like main background, footer background, body font color, site links, etc.
Header: In that folder you can upload logo, specify header position, type of header.
Header can have 2 positions:
- Static
- Fixed
You also have 5 types of header.
Footer: Here you can change the copyright text and split the footer into widgets.
Other: Display Breadcrumbs, Preloader, setup Social buttons, insert Google Analytics script, connect your MailChimp.
Footer area setup
The footer is the same on all pages. You can set that up on the Widgets page (Appearance > Widgets) and choose from the suggested widgets. Please see the attached screenshot.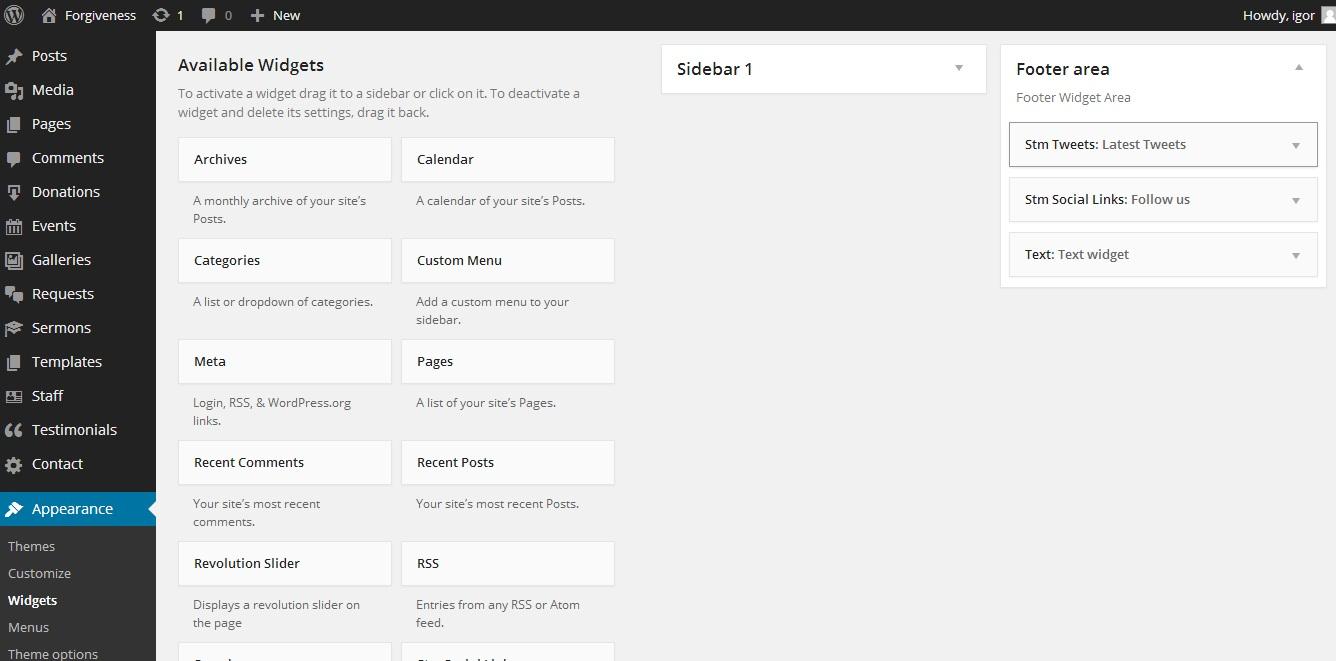 How to set up the sidebar
a) Please enter the Appearance > Widgets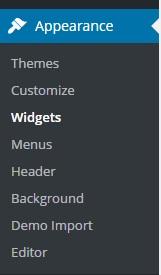 b) Select and Drag the widgets you need.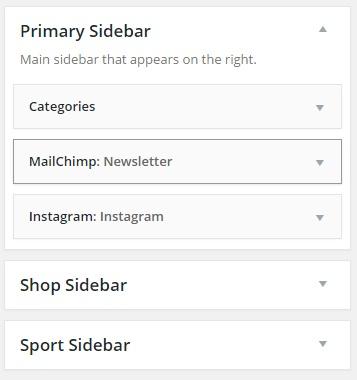 c) Move to the Appearance > Customize and choose the sidebar under Widgets.
Once it's complete you can paste the sidebar on any page using Visual Composer.
Adding Images to Revolution slider
You will need to upload various images to the Revolution slider. You can add items from Revolution Slider plugin in the WordPress backend. When you go there first you need to create the new Slider, and add new slides.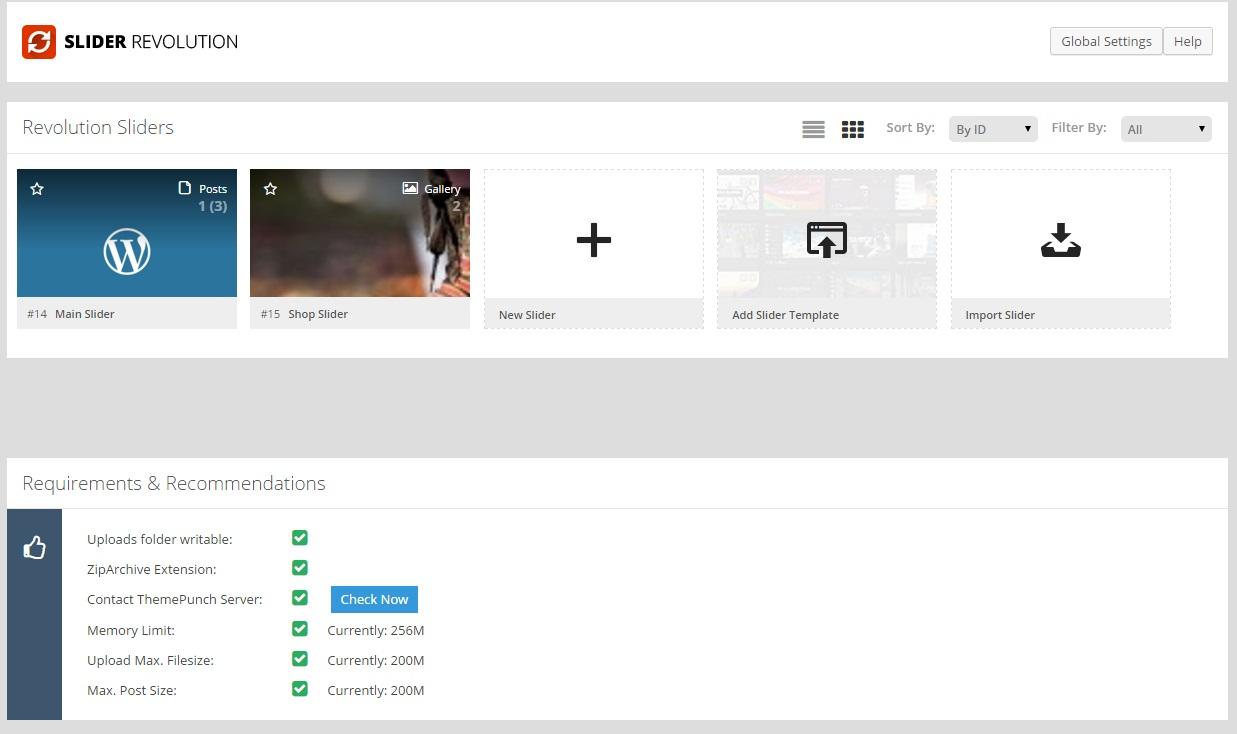 More detailed manual you can find here:
http://www.themepunch.com/revslider-doc/slider-revolution-documentation/
Header Styling & Menus
There is only one navigation on the site – in the top, so you can adjust it under Appearance - > Menus
This is standard Wordpress functionality, you can choose from the pages, post categories, or custom links.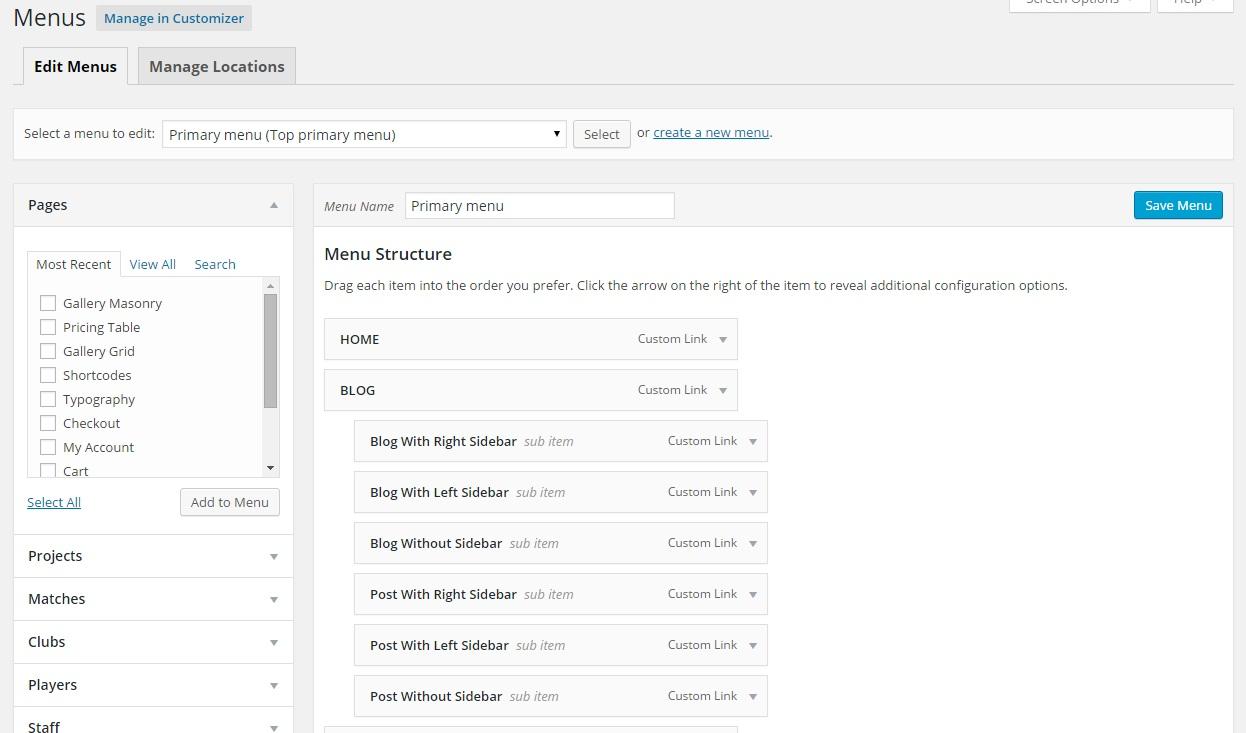 Header Styling: You can choose from 5 Header Styling options. Just go to WordPress > Appearance > Customize > Header
Mega Main Menu: In this theme you can use Mega Main Menu instead of the standard menu.
If the plugin is already installed you can see additional features for each menu item under WordPress > Menus.
If you enter the plugin Mega Main Menu you can specify the settings, add logo, add layout options for the menus.
Please note: if you install Mega Main Menu you will need to upload the logo from Mega Main Menu.
The plugin documentation for Mega Main menu you can find here: